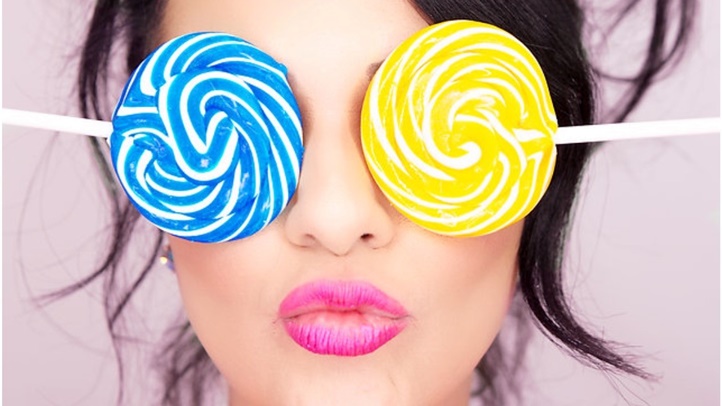 What to Know
Three-month pop-up experience in DTLA
7 "uniquely-themed rooms" to walk through
Opening day is Dec. 15, 2017
The size of an average candy dish? As in the classic cut-crystal kind that sits on a coffee table? That old-school bowl that often holds a few dozen butter mints or boiled sweets?
It's a good five or six inches across, generally, which is big enough for your hand to fit as it roams around in search of the perfect bonbon, but not nearly roomy enough for a human of any size to fully step inside.
You will, though, be able to step inside a massive candy dish beginning on Friday, Dec. 15 at LA Hangar Studios downtown near the Arts District. That's when Candytopia debuts for a luscious, toothsome run that'll wrap up three months later.
The Scene
What to do, where to go and what to see
Like the Museum of Ice Cream and the coming Happy Place and 29Rooms, Candytopia is walk-through, pause-and-pose, ponder-and-smile experience involving a series of decorated, thematic rooms. There shall be a dozen (updated from seven) rooms in all, so keep your fingers crossed, if they're not too busy currently holding a lollipop, that your favorite style of confection will be represented along the way.
Some of the brighly hued, taffy-daffy designs will feature "flying unicorn pigs" and "colossal candy creations," and if you're crossing additional fingers that there shall be samples handed out throughout the lip-smacking structure, your finger-crossing abilities are strong: There shall be, candy cravers.
The nougat-knowing, vanilla-vivacious, sugar-tastic founders behind the Instagrammable experience? Candy stylist Jackie Sorkin, production designer Zac Hartog, and retail pro John Goodman.
Trying to find the on-sale date, though, for tickets is far easier than trying to locate the lemon gumdrop you love so much, the one that always seems to end up on the bottom of the candy bowl.
Tickets, which are $30 each, will be available to the general public on Thursday, Nov. 16 beginning at noon.
Can you fit inside of a candy dish? Not in this reality, but soon, beginning in mid-December, entering the world of whimsical treats will be as easy as eating a dozen caramels in a row.
Copyright FREEL - NBC Local Media