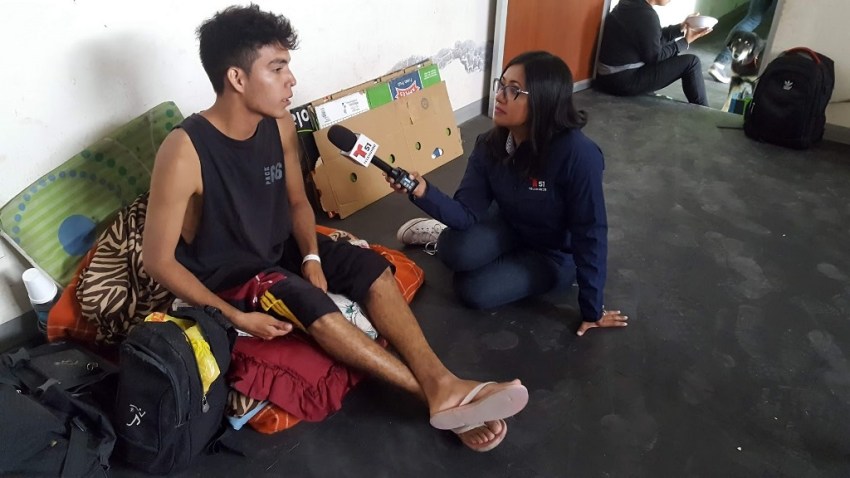 What to Know
Feb. 10, 11, and 13
The Original Farmers Market at Third & Fairfax
Free
Ever longed to be in New Orleans for Mardi Gras?
Then you know that the feathery, mask-filled, float-tastic festivity is awash in b-eautiful sights that are b-eyond description.
And a number of "b" things add to the general flavor of the live-it-up occasion, which famously rolls through New Orleans but finds footing in other cities, too.
The Scene
What to do, where to go and what to see
Los Angeles is one such city, and the b-eguiling tropes of Mardi Gras always show up, charmingly, at The Original Farmers Market at the corner of Third & Fairfax, which they will again the days leading up to Mardi Gras 2018.
As for those "b" staples of this celebration? You can bet on beads, and lots of them, at the Farmers Market festivity, and beignets, too, a year-round goodie made at The Gumbo Pot (which b-ustles with b-usyness come Mardi Gras, you b-etcha).
More b's, please? You got it.
B-rassy sounds reign, thanks to the live tunes, and there are a number of b-arkers, wearing their purple, green, and yellow, in the Mutti Gras Parade, which rolls at noon on Saturday, Feb. 10.
And here's an unlikely "b" scene, though you'll find it at Bourbon Street in New Orleans, and at The Original Farmers Market, too: b-alcony. The charming historic perch at the market is located in the east patio, and a few beads'll fly down from there, much like beads are tossed from the balconies of Bourbon Street.
It's all free to join, though bring cash for beignets, gumbo, and po'boys.
And the dates? B there — er, be there, rather — on Saturday, Feb. 10, Sunday, Feb. 11, and Mardi Gras itself, Tuesday, Feb. 13, to let the good times roll.
Would a full schedule of entertainment be b-eneficial? All of the brassy, zydeco, break-out-the-accordion sounds may be found under "Event Flyer" on this page.
Copyright FREEL - NBC Local Media