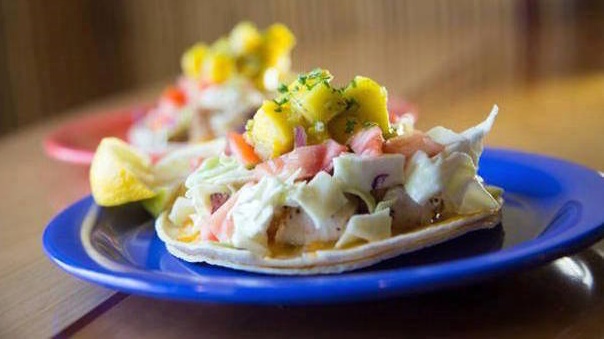 What to Know
Monday, May 14
809 S. Hill Street
SoCal's first Coconut's location
So you're not actually in Maui, at the moment, unless you are, and, if so, we encourage you to go out and enjoy the fact that you're in Maui, which is a most marvelous place to be.
How, though, to enjoy some of the pleasures of that highly pleasant island while remaining here, on the mainland, specifically in Los Angeles?
Sometimes oceans are crossed, and beloved restaurants that travelers tried on vacation make big leaps, and, if ono enthusiasts are very lucky, a Coconut's Fish Cafe will open in downtown LA.
The Scene
What to do, where to go and what to see
Open at 809 S. Hill, specifically. Which is just what the Maui restaurant will do on Monday, May 14.
True, this debut has been in the works for quite awhile, and, true again, many Hawaii-loving Southern Californians have gazed with envy upon our Silicon Valley and Sacramento friends, who do live with Coconut's Fish Cafes in their midst.
Now we shall, too, beginning on May 14, when the DTLA Coconut's welcomes its first diners to this location.
Ready to daydream about the first thing you'll order? Peruse the company's Maui menu, at length, for inspiration: a grilled ono plate, macadamia nut-crusted mahi mahi, and a seared ahi salad are just a few of the delicious choices.
The Maui-started outfit'll celebrate its first decade in 2019. That means that Southern Californians who do adore their Coconut's can simply make for DTLA, for a celebratory lunch, if a plane ride isn't in the cards.
There's no need to wait for the 10th anniversary, though, to start the celebrating. Raise a fish taco in honor of a loved-by-locals, craved-by-visitors island-awesome eatery that's about to open in LA, after years of anticipation.
Copyright FREEL - NBC Local Media