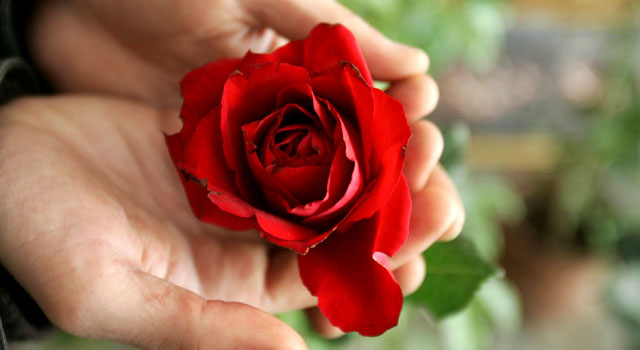 A lot of people start dreaming of what they'd like to add to their backyards right around May 1. Maybe a pool, if they could, or a barbecue, or fire pit, or volleyball net, or maypole.
Oh, what? You already have a maypole in your yard? Well then you are way ahead of the trend. The venerable, fable-famous symbol of springtime, and specifically the beginning of May, is a pleasurable outdoor pursuit that's found little traction outside of schoolyard celebrations and Renaissance faires.
But you can still embrace the beginning of May but getting your May Day on via a garden visit or outdoorsy, be-in-the-sweet-breeze walk. Where will you mark May Day Weekend this year? You could make for...
The Scene
What to do, where to go and what to see
The Original Renaissance Pleasure Faire: Ye olde jesting and jousting is still afoot around Santa Fe Dam, for a few more weekends, at least. The first weekend in May will see the Country Garden Dancers spryly circling the festival's maypole (where guests interested in the ancient art of ribbon weaving will be greeted). May Days and Gay Days, too, are on Saturday, May 2 and Sunday, May 3.
Morris Dancers: A traditional sight come the first day of the fifth month is Morris Dancing, a practice that still flourishes around the world and at spots throughout the Golden State. The Rising Phoenix Morris troupe of Los Angeles will meet at 6 a.m. at Venice Pier on May 1 for some "dancing up of the sun."
Flowers: Beautiful blooms figure as prominent symbols of the first of May, from woven flower crowns to bouquets to full-on, lushly realized gardens. So spending a day at the Arboretum or The Huntington seems like a peaceful way to mark the start of May. Or perhaps you could make for The Flower Fields in Carlsbad, which are brightly abloom through May 10.
More Maypoles to Come: If you can't make Irwindale and the Renaissance Pleasure Faire, there shall be a maypole raising at the Swedish Midsummer Party in Agoura Hills in early June. And, if you happen to be up in Northern California wine country over the weekend, a maypole celebration shall dance at the Russian River Rose Company.
Copyright FREEL - NBC Local Media