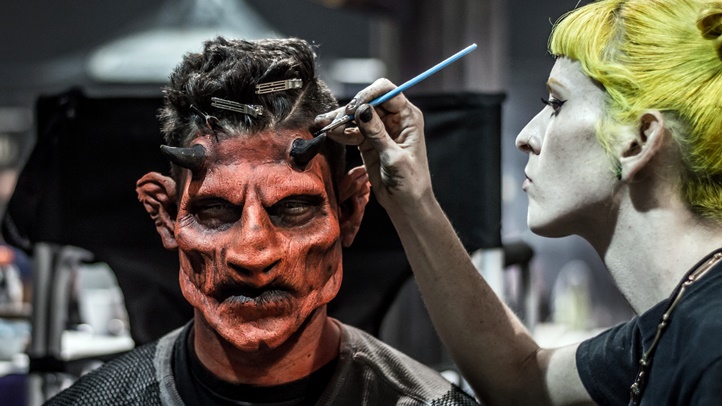 What to Know
July 28 and 29, 2018
Long Beach Convention Center
Money-saving ticket sale begins soon
We mean, honestly. It's not even Half-Halloween yet.
Though it isn't too far-off. We speak of April 30, of course, which is on the other side of the year from the haunting holiday, an occasion with its own mysterious lore (it is known as Witches' Night to many revelers).
But clearly something is stirring, or bubbling, or letting off a strange green steam, for another spooky to-do is shimmering before our eyes as March approaches. It's Midsummer Scream, the huge summertime convention that is all about yard haunts, the big theme park scare-taculars, make-up, costumes, scary flicks, and more.
The Scene
What to do, where to go and what to see
No, Midsummer Scream isn't jumping to spring — it's still scheduled for July 28 and 29 in 2018 — but a special pre-sale event has been promised "this week," meaning the week we're heading into March.
"A limited number of tickets will be up to 75% off for the earliest purchasers," reads a message posted on Facebook on Monday, Feb. 26. The post also includes a recommendation that fans sign up for the mailing list, to be the first in the know about the sale.
Also, the mailing list will keep monster mavens updated on special convention announcements, appearances, and other must-knows.
Are you ready for Halloween? Half-Halloween? An enormous extravaganza that pops up at the end of July, all to serve the Halloween-prepping requirements of those Southern Californian fright fans who really love the eekiest occasion on the calendar?
Nab a pre-sale ticket, then throw on your favorite soundtrack, the one with the ghostly sound effects, and begin to plan your costume, your party, your movie night, your yard haunt...
Copyright FREEL - NBC Local Media