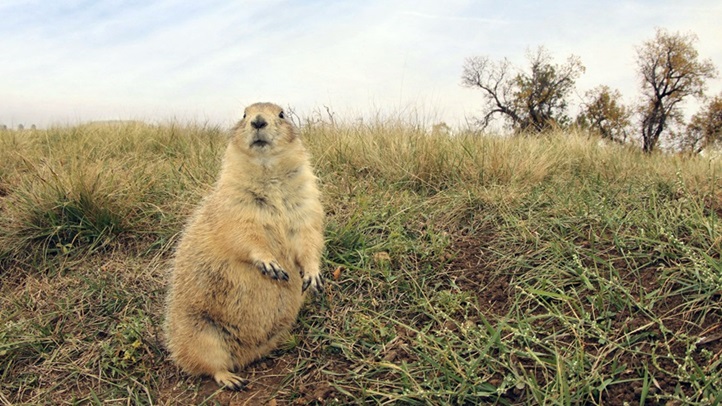 Tossing around the word "capacious" when it comes to the California Science Center in Exposition Park wouldn't earn you any raised eyebrows from people standing in your near vicinity.
After all, the knowledge-packed institution is on the large size, and we don't need to prattle on about its exceptionally high ceilings or wide galleries to make our point. Look to the massive sculptures, and ancient bones, and the Space Shuttle Endeavour, which all have stood, or are currently standing, within its airy interior.
But fitting several national parks within the center still might prove a mite tricky. The stunning solution? Put them on the IMAX screen, include fabulous, you-are-there photography, have Robert Redford provide the fascinating narration, and have it all be in honor of the National Park Service's 100th birthday.
The Scene
What to do, where to go and what to see
There. That's how you fit a number of national parks inside the California Science Center. And those parks'll take up residence starting on Friday, Feb. 12 when "National Parks Adventure" opens wide.
"Wide" but not everywhere; the film will debut at IMAX theaters across the country, but there's only four places to see it in California, and just one in Los Angeles, where it'll play in 3D: California Science Center.
The sweeping travelogue-plus -- the "-plus" comes from the fact that the film is more than simply a "beautiful places to see" roster -- is from MacGillivray Freeman, and it includes looks at Yellowstone, the Everglades, Arches, Redwoods National Park, and several more.
You'll trek with celebrated mountaineer Conrad Anker, plus his team, to spy places, and crevices, and peaks, and valleys that you might not encounter on a traditional trail hike.
Of course, we're not raising any eyebrows at travelogues that are solely about beautiful places; hooray for that slice of sensational cinema, and all that it does to make the world a smaller place.
During the centennial year of the National Park Service, though, it serves us well to pause and ponder our parks and what they deliver to us, from nature to exercise to wonder to beauty, and how we can help them.
That's the deeper bit, the "-plus" element, and to enjoy it in IMAX is practically like entering a desert or forest, less the sunshine or pine scent.
Copyright FREEL - NBC Local Media