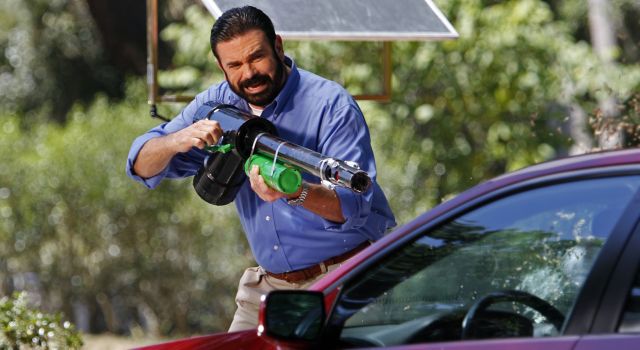 If you've hopped on a Warner Bros. Studio Tour in recent years, you know there's a solid chance you probably A) saw a soundstage where a show you liked once film and B) discovered how directors use backlots to create other worlds and C) gotten sorted into Hufflepuff or Ravenclaw.
That is, of course, if you sat beneath The Sorting Hat, one of the most popular parts of the Harry Potter-focused collection inside the studio's archive. It's a colorful collection that includes props and costumes of all sorts, the hats and artworks and random objects seen in the blockbuster movie series that rolled out from 2001 to 2011.
But new costumes and items are currently flying in on various broomsticks to join the Harry Potter clothing at the Burbank-based studio. The finery and frippery of "Fantastic Beasts and Where to Find Them" will soon make their magical debut as part of a "re-imagined exhibit" at the Burbank studio.
The Scene
What to do, where to go and what to see
Of course, not all of the clothing from the large-scale, richly realized fantasy flick will go on view when the newly burnished display debuts on Friday, Dec. 9, but a few key wardrobe elements and features will make a home, for now, at the historic lot.
The focus isn't solely on the clothing of "Fantastic Beasts," however. The exhibit's "expansion will take guests on a journey from concept art to final designs used on the set," reveals the studio tour. And Newt's case of creatures will also make a memorable cameo on the tour.
That's Newt Scamander, the lead character dashingly played by Eddie Redmayne, and, yes, there shall be a Newt outfit in the bunch, as well as vintage-looking togs worn by Katherine Waterston (Tina Goldstein) and Colin Farrell (Percival Graves). The film is set in 1926 New York, so expect a number of small sartorial details that hearken back to years gone by.
While the opening of the expanded display is set for December, the film itself opens on Friday, Nov. 18 in wide release.
Copyright FREEL - NBC Local Media