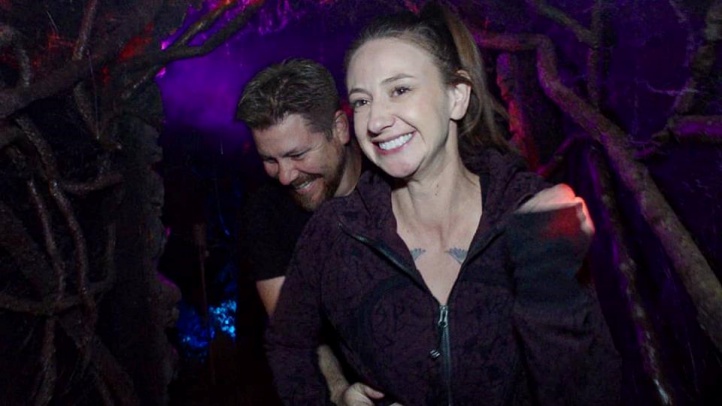 What to Know
"Epic Home Haunts"
Amazon Prime
Rent or buy
A single pumpkin on the porch? A plastic skeleton on the door?
There are those houses in the neighborhood that acknowledge the final day of October via a few small details of scary merriment.
And then? There is that rare and amazing abode that takes a different dastardly path.
The Scene
What to do, where to go and what to see
Starting in September, walls begin to rise in the front yard, creepy castle walls or a structure depicting a haunting old West town. Other elements come in, and soon? What looks like a theme park funhouse is standing on a quiet neighborhood street.
What you're admiring is a full-fledged home haunt, a made-by-hand, made-with-love creation that serves as a pop-up, walk-through experience for anyone who wants to swing by.
Swing by, that is, on Halloween night, or on the nights ahead of Halloween, depending upon opening hours. The home haunt is, in short, a specifically late-October curiosity.
Southern California happens to boast a number of these annual sights, and filmmaker Josh Quillin called upon a quartet of them, all to find out how they come together each year, what the creators' inspirations are, and all of the elbow grease that goes into these labors of love.
The documentary's name?
"Epic Home Haunts," which captures what these enter-if-you-dare creations are all about. They stand in front of and around private homes, and they rock a ghosty, monstrous Halloween-fun theme.
Boot Hill in Irvine, Beware the Dark Realm in Santa Clarita, Restless Souls Manor of Palmdale, and Rotten Apple 907 in Burbank are all featured, and each receives a thorough, behind-the-scenes look at how home haunts come together, from inception to opening night.
Those opening nights tend to fall just before Halloween, and run over a few weekend evenings before the holiday, with neighbors, friends of neighbors, and haunt lovers from all over the area journeying to see the homespun-at-heart but incredibly tech-forward and polished final results.
Also nice: Home haunts, as a rule, are often free or donation-driven, and there's often a food-drive associated with the place, meaning it is giving back to the community as it delightfully frightens people.
Know these four home haunts? Did you grow up near one, or do you make the drive each year to see your favorite, or all four?
Our region, home also to large haunts like Knott's Scary Farm and Disneyland's Haunted Mansion, has proven to be fertile ground for those scare fans who love making fantastical experiences, fans who want to bring their own visions to the public, right there, via their own front yards.
Where to catch "Epic Home Haunts"? It debuted on Friday, Oct. 26 on Amazon Prime, and it is available for rent or to buy.
Copyright FREEL - NBC Local Media