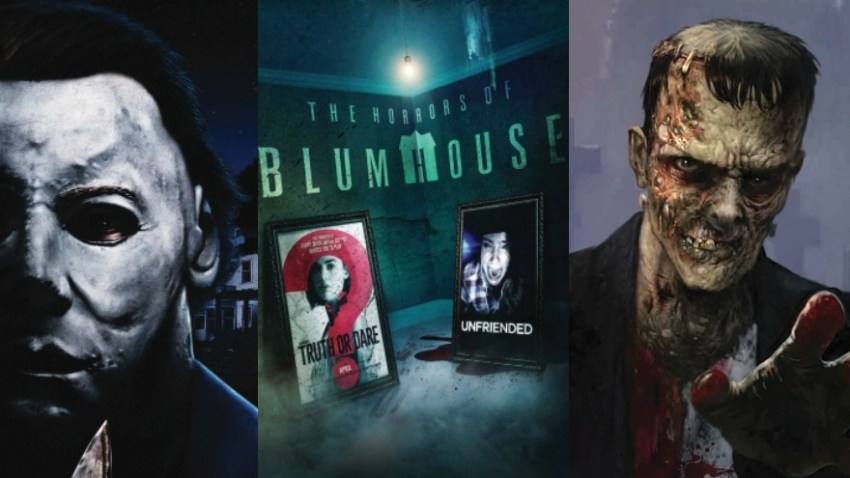 What to Know
Opens Sept. 14
Universal Studios Hollywood
Tickets available now
Things come in threes, it is often said, but there's a fourth word that typically follows Dracula, Wolfman, and Frankenstein: Universal.
Universal Studios is so synonymous with the early movie monsters, the supernatural baddies who set cinematic standards for lurking, skulking, and scaring back in the 1930s, that it's impossible to speak of vampires and werewolves and men made from other men without hailing the movie-making powerhouse's long reach in this eerie arena.
An arena that will be made real for brave guests at the 2018 Halloween Horror Nights, the annual falltime fear-treat from Universal Studios Hollywood.
The Scene
What to do, where to go and what to see
For the iconic Universal Monsters will haunt a maze called, you got it, "Universal Monsters," a goosebump-raising experience scored by none other than Slash.
How will the famed, Grammy-winning musician's electric-guitar stylings add even more electricity to Frankenstein's monster, the Wolfman's howls, and Dracula's unusual dining preferences?
Discover, if you dare, when Halloween Horror Nights opens at the theme park on Friday, Sept. 14 for a multi-week autumn run.
The "Universal Monsters" maze is the latest heart-jolting announcement from the major Halloween event.
In the days preceding the monstrous reveal, Halloween Horror Nights drew back the curtain on both a maze based on "Halloween 4: The Return of Michael Myers" as well as "The Horrors of Blumhouse," which will spotlight both "Blumhouse's Truth or Dare" and "Unfriended."
Hoo goodness.
Best start wrapping your mind around vintage monsters, a frightful mask-sporting franchise, and the havoc that can be wreaked by modern technology ahead of the event's sure-to-be-freaky run.
And surely you've seen "Stranger Things" is making its Halloween Horror Nights debut, too? Find out more, get your ticket, and start rehearsing your brave face, when you meet Dracula, as soon as you can.
For September is on the not-so-chilly wind, and so are many, many monsters, up on the big hill in Universal City.
Universal and NBC-owned TV stations operate under the same parent company NBCUniversal.
Copyright FREEL - NBC Local Media