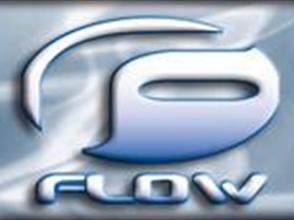 If you're a fair fan, and you regularly attend the county spectaculars of Southern California, you probably have a pretty solid sense about what you've eaten over the years.
You may recall consuming a dozen turkey legs in your time, and 30 or so roasted corns, and maybe 50 treats of the fried and frozen variety.
Whatever your totals are in this arena, though, they won't best the numbers coming out of the 2016 OC Fair. The Costa Mesa extravaganza has wrapped for another year, and has again shared what exactly was sold, eaten, watched, won, and enjoyed.
The Scene
What to do, where to go and what to see
Best cut straight to the bacon chase here, as the breakfast icon is a dominant delicacy at the 126-year-old county fair: Some 350,000 pieces were sold in 2016. The savory strip appeared in 10,000 French Toast Bacon Bombs, 6,000 bacon-wrapped Pork Belly on a Sticks, and a host of bacon dogs, chocolate-covered bacon strips, and more.
Chicken Charlie, a fair fried-food stalwart, served up 40,000 deep-fried Oreos, as well as 13,000 chicken-stuffed waffles. And Tasti Burger sold 3,000 Chile Relleno Pretzel Burgers, the buzzed-about edible awarded the 2016 Concessionaires' Cup.
As for the non-snack scene? The fair calls The One Ball — you're right, it's the toss game with the milk bottles — "the No. 1 game" of 2016. As for the "No. 1 ride"? Look up: It was the Sky Ride. And some 400,000 carnival prizes went home with people who called upon the midway attractions.
The ever-beloved Giant Horse and Giant Steer drank a total of 900 gallons of water during the run, while "293 animals were sold for more than $256,700," with 4-H and FFA youth as the beneficiaries.
If you took part in the hands-on crafting area, creating a pom-pom or two, you may be impressed to learn that almost 250,000 feet of yarn became pom-poms in just a matter of 23 days.
Naturally, this big-of-number summary must conclude on that holdable, noshable classic of fair food, the turkey leg. Juicy's smoked some 75,000 of 'em in 2016.
Already dreaming of the turkey legs you'll hold at the next fair? You don't have to count the days before you'll learn the official dates: The Orange County Fair will return to Costa Mesa from July 14 through Aug. 13, 2017.
Copyright FREEL - NBC Local Media