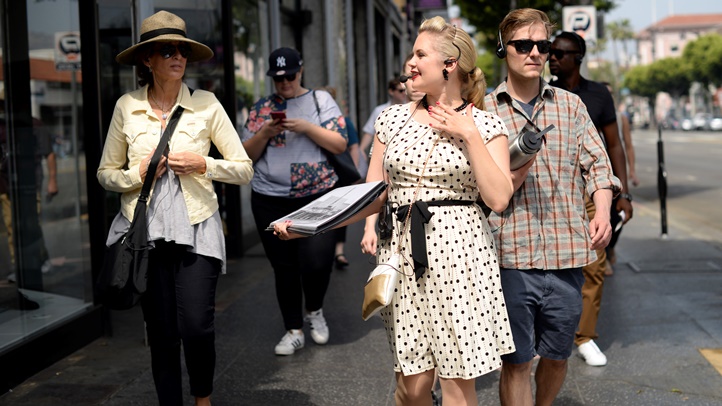 The movies adore stories that explore duality, the two-sided coin, the world beyond the mirror that is somehow, magically and mysteriously, much like our own.
One only need to gaze upon the phantom-filled flicks that Hollywood has turned out over the decades, the ghostly tales that are sometimes funny, sometimes moving, but, more often than not, dump-your-popcorn-bucket frightening.
Journey through the mirror, though, or flip the coin, and you'll find the other side of this spirited story: Hollywood itself, as in the real, on-a-map location, has long been said to be thick with tourists from the Great Beyond.
The Scene
What to do, where to go and what to see
Stroll by a bar, or an old club, and some much-told yarn may spring to mind, the one about the silent-era film star who only appears at midnight or on a moonless evening.
The Old Hollywood Walking Tour understands our affections with this ethereal side of Movie Town, USA. To answer our curiosity, there is a special Haunted Hollywood edition of the tour, one that'll set out on Friday, Oct. 27 (new date).
The hour is 10 a.m., but don't fear that the time is too unfearful, for ghosts are known to lurk at all points of the clock. Though whether they'll sleep in or not on the particular Saturday morning you attend is another matter.
Prepare to hear "spooky stories from the neighborhood." Tinseltown-loving guide April Brooks Clemmer is at the helm, and your co-tourees will likely have the same affinity as you do for both A) Halloween and B) Hollywood.
The movies have sent ghost stories far, wide, and deep into our psyches over the last century-plus. Best call upon the few blocks at the heart of the main address of moviedom, to learn of the town's eerie and ethereal past.
Though not included on the tour, the Escape Hotel and "The Silence of the Lambs" cell at The Hollywood Museum are two other tempting nearby stops for those joining the tour. Do note that both are separately priced.
Copyright FREEL - NBC Local Media