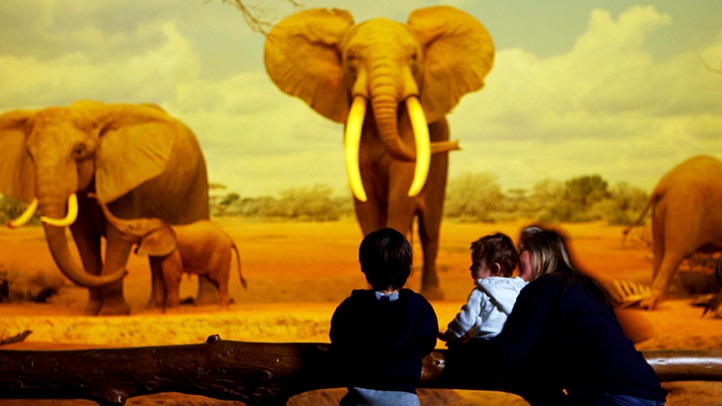 It's often said that it takes a person about three weeks to firmly set a new, positive habit in stone.
Which means that by the last third of January the resolutions you made, the ones you vowed up and down you'd stick with, could be well-woven into your routine.
If you were flat-out dogged about them. (Surely you have been.)
The Scene
What to do, where to go and what to see
Or your resolutions could be lagging a tad. There is a way, though, to re-start the clock on one of your promises, if your resolution involved getting out more, learning more, being with people, and growing as a human: Museums Free-for-All Day.
The end-of-January event, in short, arrives at the most auspicious and ideal moment. The winter's delving into doldrum territory, and we need to be among our neighbors, feeling the joy and wonder as we learn about history, nature, culture, and art.
The 2017 date is Sunday, Jan. 29, and a host of Southern California institutions, from the California African American Museum to Pasadena Museum of California Art to the Natural History Museum, will all waive admission.
There are a few asterisks to ponder before setting out on your lovely life re-set, such as this fact: If a museum has a parking lot that charges a fee, that fee isn't going away for the day. But check it: Metro has some discounts on for Museums Free-for-All Day riders.
Also? A number of museums on the list require a timed ticket. Yep, it is still free for Jan. 29, but you'll want to pick the hour you'll arrive ahead of time.
The Skirball Cultural Center, by the by, is observing its free day on Saturday, Jan. 28. And over at the California Science Center? There shall be many cool exhibits to see, but The Science Behind Pixar Exhibition is not included in the day.
Jumping into a joyful day of learning and seeing and thinking is a dynamite route to re-setting at the end of the first month, if the first month has lagged a bit in the "get out there" goals department.
To do so for free? Extra fantabulous. Ring your friends, the ones who also need a re-start on their 2017 promises, and doggedly resolve where you'll go.
Copyright FREEL - NBC Local Media