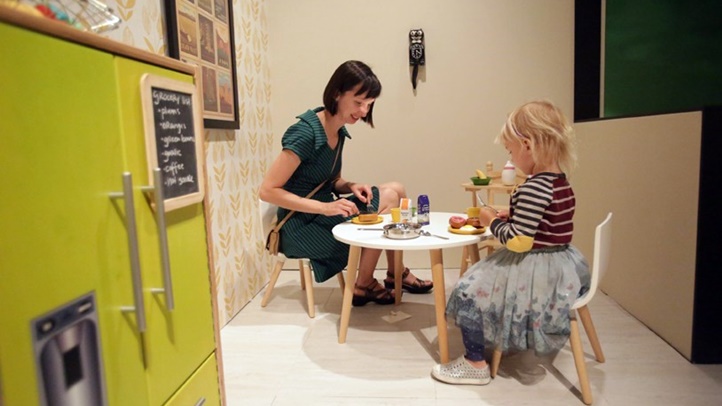 There are very talented people among us, people who diligently study when and how we employ the various devices and items and bric and brac of our lives.
And it goes without saying that, in January, we're probably enjoying slippers or socks more often than in June. In February, we're more inclined to eat chocolates from a heart-shaped box than in August. And in July? We'll probably come into some sort of contact with a pool noodle or Slip 'N Slide.
July, of course, has no special hold on light-hearted pursuits, nor toys, nor games, but The Autry Museum of the American West is currently featuring a large-scale exhibit devoted to just those themes, making the heat of summer a prime time to revel in the importance of fun. It's called "Play!" and it will giggle and skip right through to Jan. 7, 2018.
The Scene
What to do, where to go and what to see
If you have a lot of toys in the closet, or all over the house, well, The Autry does, too, making for good company. In fact, the Griffith Park-based museum has placed over 200 play-related items on display for the multi-month exhibit, including "...dolls, board games, video games, outdoor activities, and more," with a wide-scope emphasis on "...toys and games across cultures and over time."
There's even an opportunity to play while you're there, via some special "hands-on" activities and areas. Surely you've seen a toy at some point and got a hankering to engage in a few high jinks or a bit of merriment? Such is the nature of those objects that stoke our imagination: We see one and our mind turns to merry thoughts of engagement.
Look for a number of "Play!"-related events, too, like The Autry's Drop-In Family Fun: Let's Play happenings every Tuesday through Friday through July 28. If you do dig a good Hula-Hoop-ing sesh, or a checkers showdown, this daytime activity is for you and your play-loving yours.
Now, if you haven't yet engaged with a pool noodle this summer, or a Slip 'N Slide, consider asking the neighbors, or a friend, for a heat wave has arrived, making us all long for cool water and a noodle to call our own, at least for a sunny hour.
Copyright FREEL - NBC Local Media