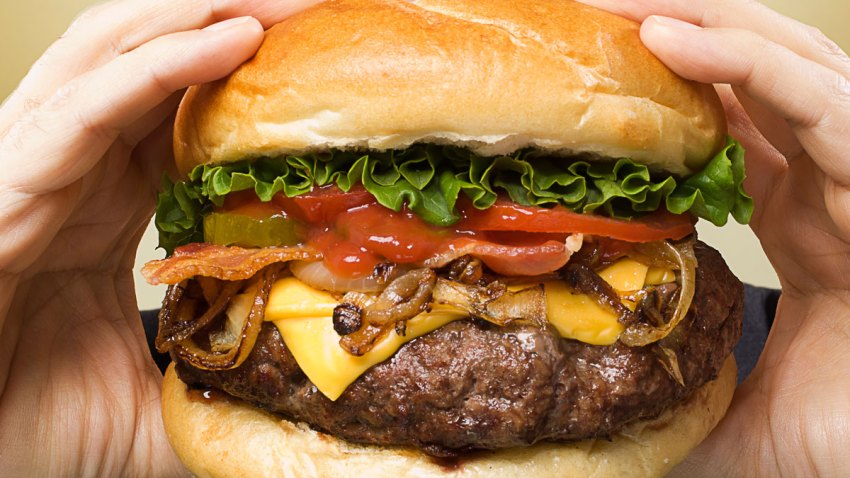 What to Know
Jan. 7 through 12, 2018
Pasadena
Find special deals at Pie 'N Burger, Lucky Baldwin's...
Holiday fare offers up a veritable cornucopia of meaty must-serves, from the brisket of Hanukkah to the hams of Christmas to Thanksgiving turkeys and about a hundred (or more) dishes that are staples on many families' seasonal menus.
But the cheeseburger? As a yuletide treat? Not... so much.
Sure, you may grab a quick patty-and-two-bun-er (plus cheddar) while you're out finishing your stocking shopping, but the holdable noshable is more often seen around the big summer occasions, like the Fourth of July, rather than the wintertime gatherings.
The Scene
What to do, where to go and what to see
That all changes, however, when Cheeseburger Week returns to Pasadena in early January.
True, the holidays have almost entirely wrapped by the first weekend of the first month, though not quite, as there are still some joyful celebrations to go. Which means a savory-loving Southern Californian might correctly say that cheeseburgers are indeed part of the festive year-ending, year-beginning landscape of the region.
Or rather, our area's eatscape.
The backstory on Cheeseburger Week? The iconic, dairy-loaded spin on the classic burger is said to have deep roots in the Crown City, dating back to 1924 and the Rite Spot, where Lionel Sternberger first concocted the delicious, somewhat messy, always filling foodstuff.
The nowstory on Cheeseburger Week? It happens during California Restaurant Month, which runs all January long, though the cheeseburgery specials around Pasadena will be available from Sunday, Jan. 7 through Friday, Jan. 12, 2018.
That's it. Six days, cheeseburger people. Hem not, nor haw.
Some places, like Kings Row Gastropub, will "...offer specially created burgers for Cheeseburger Week." Some places, like Dog Haus, will go the special deals route.
And there's a Cheeseburger Challenge, giving local burger buffs the chance to have their say as to what spot honors the dish in the most delectable, Swiss-melting-est, ketchup-slathering-est fashion.
We can put ketchup on cheeseburgers, yes? Or is aioli now the thing? Mustard? To each cheeseburgerist her delightful, creative own, we say.
For all of the places, details, and information on the Cheeseburger Challenge, study up before the first Sunday of the year arrives, and, with it, Pasadena's second claim-to-fame-iest week of January.
The Rose Parade might be done, but now another historic offering from the historic city will be in the famous spotlight, momentarily.
No floats here, though, unless you order one on the side of your cheeseburger, the kind of float that boasts ice cream and soda.
Copyright FREEL - NBC Local Media