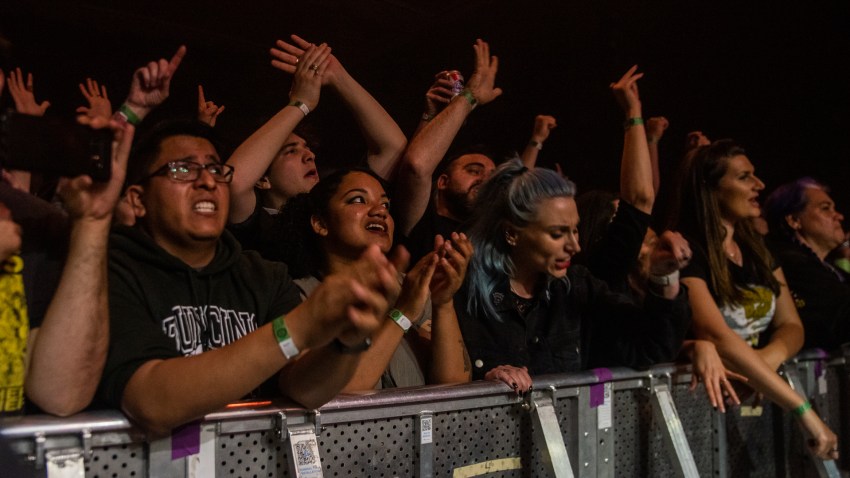 What to Know
FIGat7th
Sept. 14-16 and Sept. 21-23
Free
If your pup could attend every gallery show and splashy exhibit on the creative calendar, what might his follow-up critiques be, knowing him as you do?
That there weren't enough treats depicted in the paintings? That the sculptures were decidedly lacking in laps and other places to jump onto, all for an ear scratch? Or that the installations, while fascinating, were completely snoutless?
These are all pretty fair summaries of most art shows out there, at least from a dog's point of view. Because, on the whole, art and arfs don't really mix all that often, if ever.
The Scene
What to do, where to go and what to see
Sad woof.
That's changing in a charming but brief way at FIGat7th, beginning on Friday, Sept. 14, when "dOGUMENTA" arrives for a two-weekend residency.
Picture a line-up of "imaginative artworks created especially for pups!" at the Arts Brookfield-produced show, which is billed as "America's first art show for dogs."
That's right: This is all for your Fluffster to enjoy, and while you're invited, of course, the pieces aren't people-oriented, principally.
And those pieces? A roster of local artists are behind them, which makes sense, as Southern California is a very Fido-forward, pooch-smoochie place.
There's a strong sound dimension to the display, which makes sense, as our hounds are attenuated to the aural side of life.
So might there be something to do with squeaky toys or the other noises commonly found in the world of our tail-waggers?
You bet. It's a whimsical happening, playful at heart, and totally free.
Free, but you'll want to reserve your spot. Also? You may have one pup with you, and that pup should be rocking a leash.
Other things to know about this offbeat art show for dogs? Trot this way, with your nose to the wind, to discover why your dog may finally get to let her inner art critic free.
"dOGUMENTA" is on view from Sept. 14 through 16 and again from Sept. 21 through 23. There's a pop-up dog adoption on Sept. 16 and 23, too.
Happy woof.
Copyright FREEL - NBC Local Media