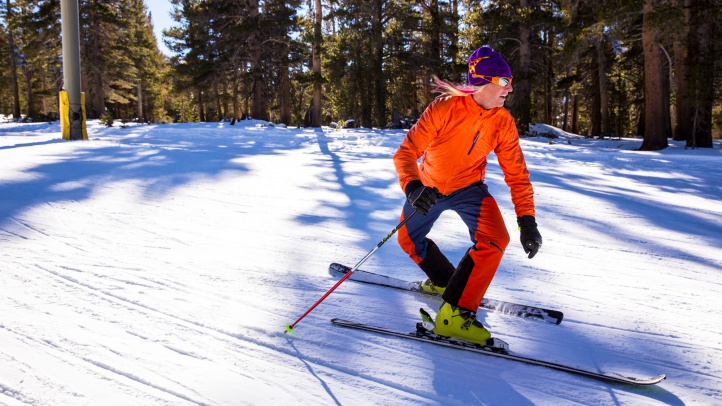 What to Know
Dec. 21, 2018
Opening day lift tickets on sale for $79
Kids 12 and under ski free, all season long
On the calendar, in our planners, on our phones, and in various songs and rhymes, too, there is a long-known fact that cannot be argued with: May arrives before June.
Likewise, at least around the ski resorts of the Sierra Nevada, there is a similar pattern, and a way to remember, as far as what schuss-fun destination debuts first in the season: Mammoth arrives before June.
And so it shall again, with Mammoth Mountain's big opening day just over a week away, on Thursday, Nov. 8. (Snow-making efforts began right before Halloween.)
The Scene
What to do, where to go and what to see
That's a date that has been known for awhile now, but, as is tradition, June Mountain, which sits about a half hour's drive north of Mammoth Mountain, announces its seasonal opening a little later.
And that announcement arrived on Oct. 30, 2018, meaning those fans who love to wield their poles not far from the pretty June Lake community, the aptly nicknamed "Switzerland of California," will have a date to concentrate on.
And here it is: The first day of winter.
That would be Dec. 21, of course, meaning you'll be skiing on the solstice, if you're there for the grand banner breakthrough, the celebratory toast, and a cameo by Bucky, the June Mountain deer mascot.
And so you should be, if you love this more low-key, great-snow resort, a place that is well-known for welcoming kids ages 12 and under for free skiing, all season long.
Winter's on its way, so best stock up now on gloves, your IKON Pass, and any other need-to-haves before the slopes are gloriously stocked with a lot of snowflakes.
May may come before June, and Mammoth Mountain before June Mountain, but a slope-awesome morning after a major snowfall waits for no dawdler.
Copyright FREEL - NBC Local Media