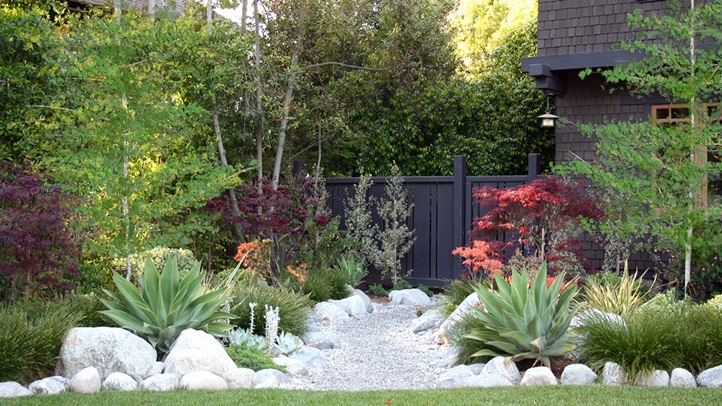 Just when another Monday rolls into view, and the start of a new week settles in, and you've bid your goodbyes to another weekend of wildflower seekery and/or public garden enjoyment, there is a pause, when you stop to ponder if the flower show is done for another season around Southern California.
Au contraire. Not yet. No pauses for you, or any flower fan, for the 2017 show continues, though it is now taking a slight turn inward.
Yes, before, you had to make your way to the valleys and glens beyond our metropolis, to spy the desert-based sunflowers and Antelope Valley poppies.
The Scene
What to do, where to go and what to see
Now, however, gardens are in full glory, meaning, yes, The Huntington, and the Arboretum, and private plots across the region.
But while you can visit the first two places, with paid admission, how to fully look inside a yard that's closed to the street? The answer is The Garden Conservancy's Open Days Program, which calls upon several local private gardens over two Sundays: April 30 and May 7.
Pasadena is up first on April 30, and visitors will get a chance to wander about gardens created with water conservation in mind. A 1906 Craftsman Chalet home is on the list (river rocks will be a key feature), and a 1920s Mediterranean home featuring a loggia. Los Angeles residences will follow on the first Sunday in May.
How to see this splendor, and stretch out the spring-spectacular sights even a bit more? Start here, at The Garden Conservancy site. Entry to each garden is $7, and you'll want to buy your ticket ahead of time, to nab the discount.
Of course, the flower show isn't over in early May, not hardly. Next up? We're seeing the buds already: hello there, jacarandas and fireworks-like alliums.
Copyright FREEL - NBC Local Media