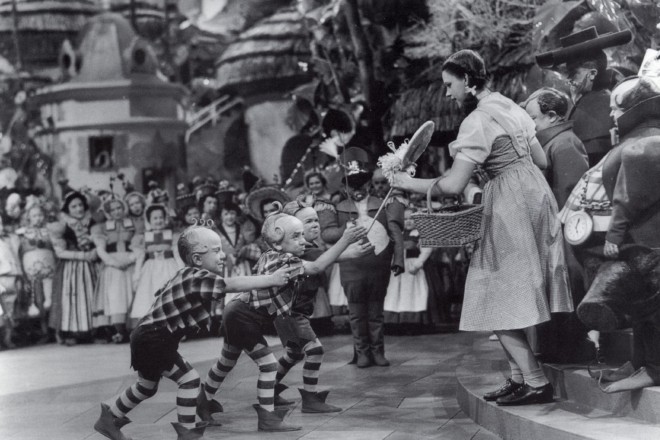 Not only do you know all of the words to "Somewhere Over the Rainbow," as well as every emotional inflection and meaningful pause, but you can also accurately enact the whole scene from the film, from the moment Dorothy Gale leans against the haystack to when she takes Toto's tiny paw in her hand, with pure affection.
We know. We all know. Anyone who has tumbled deep into Emerald City, never to return, understands the abiding affection for 1939's "The Wizard of Oz" and its gingham-glorious, plucky-perfect, solution-oriented heroine.
We all love Judy Garland.
The Scene
What to do, where to go and what to see
Making the month of June 2017 an especially heartfelt one in Hollywood. Not only is it the month of Ms. Garland's birth, and death, but the movie star's remains will be placed at Hollywood Forever Cemetery, at her family's request, after a move from Ferncliff Cemetery New York.
While a private memorial will take place, a public remembrance ceremony is ahead, too, to honor the star's Hollywood resting place. And while the ceremony isn't yet officially on the cemetery's schedule, a representative says a day in June is most likely.
Which makes Cinespia's scheduling of "The Wizard of Oz" all the more touching. The warm-weather, cemetery-based film series will screen the classic on Saturday, June 10, which is Judy Garland's birthday, as a tender tribute to the legend's new, and now for always, Hollywood burial site.
How many film goers will arrive in gingham? Or with emerald-hued carnations in hand? Many, one can hope.
The Scarecrow, the Tin Man, and the Cowardly Lion aren't the only cameo makers on the Cinespia June roster. The schedule, revealed on April 26, will also feature "Wayne's World," "The Usual Suspects," and "Selena." Dates, times, and details may be found here.
As for finding your way to Hollywood Forever? It's on Santa Monica Boulevard, as it has been, well, forever, or, rather, since the very end of the 1800s. Of course, going over the rainbow, at least on June 10, is also another way to get there, too.
Copyright FREEL - NBC Local Media