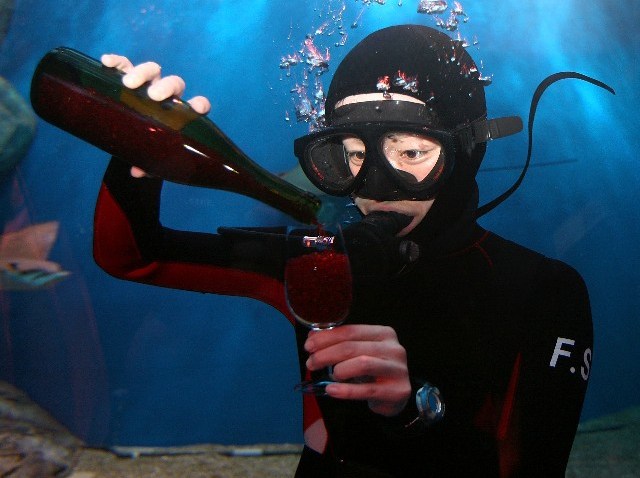 While Beaujolais Nouveau Day is hailed in the wine world for a variety of things -- mostly its annual delivery of a flavorful and deep red wine -- we like it for other reasons, too.
One? It's a reminder that we should get our Thanksgiving-planning act together. For while Thanksgiving always falls on the fourth Thursday in November, the release of what is often called the official Thanksgiving wine happens exactly one week before. Meaning we still have a few days, and a weekend, to firm up any menu or cooking plans. (Thanks, Beaujolais Nouveau; you're like an app on our phone, almost, except more far more delicious.)
But we like the November Thursday for other reasons, principally that good things don't always have to be available all the time. This is a French wine very tied to autumn, so you should enjoy in its moment, and in a celebratory mode, preferably.
The Scene
What to do, where to go and what to see
In a world where you can get anything whenever, there's something refreshing about that.
If you want to raise a glass with others, you can: Beajolais Passions will be lining up the stems at Mercedes-Benz in Beverly Hills on Friday, Nov. 16. Cost is fifty dollars, which includes a glass of the star libation and a bit of can-can-based entertainment, plus a French buffet.
We would never call Beaujolais Day the Bastille Day of the fall, but if a Francophile missed making merry in July, here's une fantastique chance to make good on that.
If you can't make Le Beverly Hills for the Beaujolais bash, you can buy a bottle at most any grocery store, and certainly from your local spirits shop.
You'll want to show with it at Thanksgiving dinner, right? Which reminds us, we have to go figure out that yam dish, pronto.
Follow NBCLA for the latest LA news, events and entertainment: iPhone/iPad App | Facebook; | Twitter; | Google+; | Instagram; | RSS; | Text Alerts | Email Alerts
Copyright FREEL - NBC Local Media