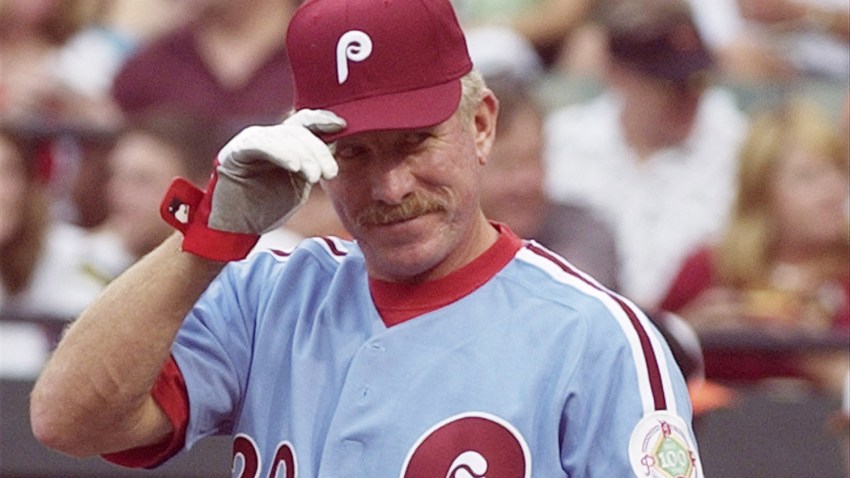 What to Know
Sunday, Dec. 10
$12 general, $7 ages 2 to 12
Enjoy stories, songs, workshops, and dance
Finding the family menorah, and gently polishing it, and setting it, with care, in the window of the living room, or on the coffee table, or another prominent position in the home?
Many people will be doing just that in the days ahead, with deep gladness, respect for tradition, and heartfelt anticipation. For Hanukkah begins at sundown on Tuesday, Dec. 12, with eight nights of tales, scrumptious foods, thoughtful gifts, shared memories, sweet words, and a host of sing-alongable songs to come.
There are some early parties, though, to call upon, even before the candles are placed just so and the dreidels make their annual spin-ready appearance. And one of the most buoyant, and sound-filled, and gelt-grand of all the Southern California gatherings dances into the Skirball Cultural Center again, as it does each year.
The Scene
What to do, where to go and what to see
The five-hour festivity will take place on Sunday, Dec. 10, and, yes, the museum-and-more cultural institution is again open, and ready to say hello to visitors, after shuttering for a couple of days due to the nearby Skirball fire.
A note on social media confirmed that the popular Hanukkah Festival: LA/LA is indeed happening for 2017, and the schedule is a bustling one.
Klezmer Juice and Pan Felipe will bring the lovely live music, so if you've ever wanted to learn a few salsa or cumbia steps, or another form of dance, this will be your chance.
There's a workshop devoted to the decorating of chocolate gelt, mmm, and stories to listen to, and exhibitions to visit (including two from Pacific Standard Time: LA/LA).
The time is 11 to 4, the cost is $12 general, and finding amazing goodies like latkes?
As in years gone by, lovers of the potato-mazing pancakes can find them for sale at Zeidler's Café. Sufganiyot will also be for available for purchase, in case you're leaning in the jelly doughnut direction (an excellent direction to lean in).
Happy movement, yummy confections, tales handed down through the centuries, and a spirited and glad gathering: It's Hanukkah Festival time, hurrah, at the Skirball Cultural Center.
Copyright FREEL - NBC Local Media