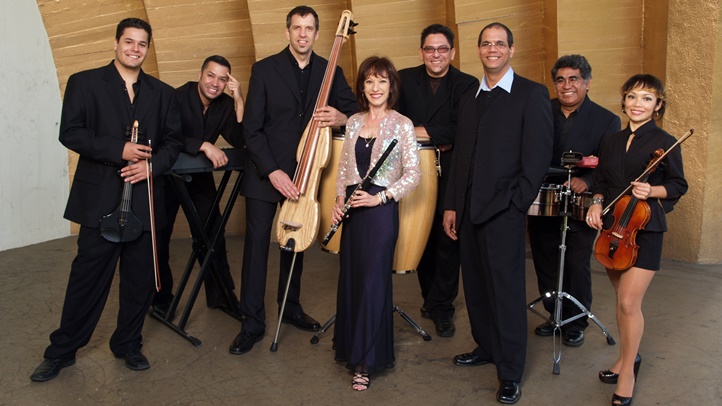 What to Know
Begins May 18
Every Friday through Aug. 31
West Patio
The word "free" is trotted out with rather astounding frequency in the summertime, but it seems like the free things so regularly mentioned are, well, typically free.
Summer sunshine, summer breezes, and summer at the beach are all pretty low cost, and deserving of all of the free-a-tude they get, but where might one find the free events, the type of shows that so often cost money, once temperatures begin to warm up?
At Third & Fairfax, for starters.
The Scene
What to do, where to go and what to see
That is, yes, where the Original Farmers Market is located, and has been located for nearly 84 years. And, for a nice chunk of that time, the landmark has offered a Friday-night series during the balmier months, one that is built around A) super-terrific tunes and B) not paying a thing to enter and take a seat.
It's the Summer Music Series, and the 2018 line-up, which was just revealed in late April, looks to be a solid and as sound-tastic as ever.
Opening it all up, on Friday, May 18? The rockin', punkful flows of International Swingers.
Rounding it all out, on Friday, Aug. 31? The Choro & Samba of Katia Moraes & Brazilian Hearts.
Tom Kenny and the Hi-Seas, Orquesta Changaroa, and Louie Cruz Beltran are some other highlights on the highlights-packed schedule.
The hours are 7 to 9 each Friday during that window, but, if you can, arrive early to grab a seat (if you don't intend to dance, for there often is dancing).
And, while shows are for sure free, you'll be so very close to The Gumbo Pot, and Deano's Gourmet Pizza, and EB's Beer & Wine, and other yummy eateries. So bring some money to dinner-up, beverage-up, and dessert-up, too.
Full line-up? You bet. And by "you bet" we mean click right here.
This is one of LA's great free summer events, and that it runs for over three months, each and every week, is the pepperoni atop this pizza, or cherry atop this sundae, or whatever your favorite food-atop-another-food might be (bet you'll find it at the Original Farmers Market).
Copyright FREEL - NBC Local Media