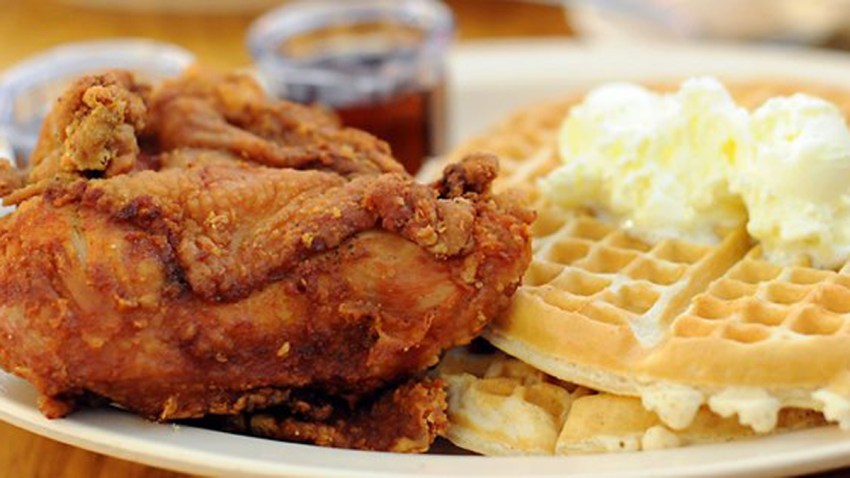 It's frequently and correctly stated that Los Angeles can be a challenging town for a restaurant to grow and thrive in, what with the competition and trends and fickle tastes and such.
To become a local icon, and a legend well beyond LA, is a far rarer story in the business, but that's the tasty tale that Roscoe's House of Chicken and Waffles has been writing for over 40 years.
What started as a small and bustling eatery in Hollywood, founded by Herb Hudson of Harlem, has blossomed into a multi-restaurant mainstay, one that is beloved for its soul food cred, hearty portions, delicious comfort cuisine, and neighborhood-sweet vibe.
The Scene
What to do, where to go and what to see
The neighborhood is changing, though, for one Roscoe's: The Pico Boulevard location is shuttering, per Eater LA, while a new spot at the corner of La Brea Avenue and Washington Boulevard is in the works (complete with "more room to sit" and "more room to cook," says Eater).
The restaurant group made the news earlier in 2016 with a bankruptcy filing by its parent company (and, yes, Snoop Dogg did famously tell TMZ at the time he might consider buying Roscoe's).
But a fresh start on La Brea and Washington bodes well for the iconic chain, one that has its eye on the future: An "early 2017" date is the projected opening, and the established Roscoe's of the region continue to serve up one of the city's best-known, syrup-ready, crunchy-savory duos.
Copyright FREEL - NBC Local Media