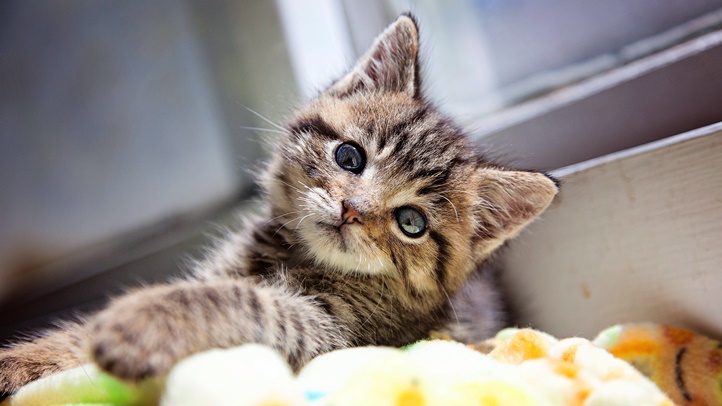 While adoption remain a central and positive force in the world of pairing pets and the people who fall in love with them, there's another important chapter in the wider, wonderful story: Those who choose to foster a kitten, or dog, or bird, while a dedicated group of humans work to find that beastie's future, and permanent, address.
Forever-home-ing, as a pursuit, takes a lot of work, of course, as rescue groups and shelter staffers know. But animals still need attention, and love, and daily TLC, and bowls of food on the regular, while they await that permanent address, and a foster human provides just that.
Have you been pondering this "...fun, temporary commitment that makes a huge lifesaving impact at our city shelters"? Los Angeles Animal Shelters, Stray Cat Alliance, and Best Friends Animal Society of Los Angeles want to do what they can to assist making this good-hearted dream come true for you.
The Scene
What to do, where to go and what to see
Dreams need firm dates, as far as action-starting is concerned, and this dream's appointment is just ahead: Saturday, Aug. 26 and Sunday, Aug. 27 is Save the Kittens Foster Walk-in Weekend at the three organizations listed above.
Been hoping for a clear first step in the fostering process? LA Animal Services will be open both days, at all six locations, while the Stray Cat Alliance is hosting its foster event on Saturday afternoon from 2 to 5 o'clock.
For Best Friends? You'll want to start by following the instructions on this page.
"This is a great way to become a big hero to a tiny soul," states animal-amazing organization NKLA, and anyone who has ever befriended something four-footed knows this statement sums up that fabulous feeling very well.
Is this the fall that you finally foster a sweet feline? Find the next "tiny soul" you help by beginning here.
Copyright FREEL - NBC Local Media