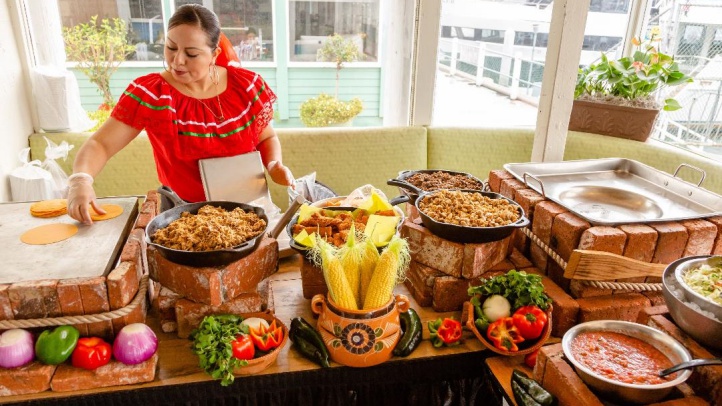 What to Know
Thursday, July 18
3 p.m. to close
Free tacos (steak, chicken, and carnitas) as well as drink specials
If taco bars were a day of the week, we'd have to guess that they'd be a Thursday, specifically a Thursday evening, because that's when a lot of people switch into weekend mode, at least within their own minds.
And switching into weekend mode? It's an act that's great assisted by the presence of a build-your-own-taco situation, with the delicious cheeses and onions and tomatoes that you crave.
The Scene
What to do, where to go and what to see
So keep craving, and keep switching into weekend mode, for El Torito is celebrating its 65th anniversay on, yes, a Thursday evening, and a taco bar shall be the centerpiece of the savory shindig.
A taco bar where you can nab a free taco, one that includes a handmade tortilla. Is there any sentence more perfect? Choose carnitas, chicken, or steak.
And then ponder if you'd like a beverage, and how you'll save money on that beverage, for there shall be drink specials, too, like a six-buck margaritas.
Adding some heat to the sweetness of your sip? A salsa bar.
Hot happiness.
All 31 El Torito locations are in the birthday swing. And the date? Get there fast: It's Thursday, July 18, from 3 p.m. to close.
Mariachi music will begin the bash, and DJs will round it out, adding to the festive flavor.
Copyright FREEL - NBC Local Media