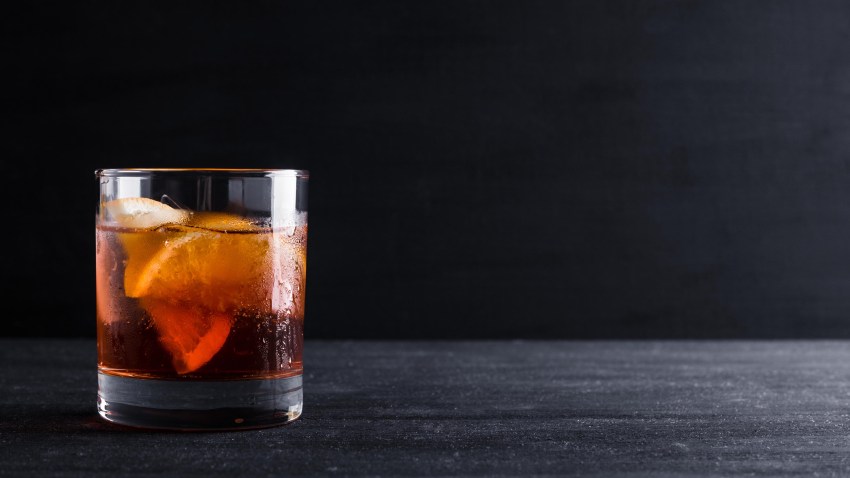 What to Know
June 4-10
Ocean Prime, Woodley Proper, Melrose Umbrella Company, Little Dom's...
A portion of the payment from each Negroni goes to the venue's chosen charity
So you're relaxing with a pal, a friend who fancies himself quite the home mixologist, and you're quaffing something quirky he's concocted, something that's sure to include a dozen different ingredients, a drink that's more complicated than most dishes found in a gourmet cookbook.
Asking for his recipe? Better grab a pen and long pad, because you might be writing for awhile.
But a Negroni?
The Scene
What to do, where to go and what to see
As in the classic, amber-of-tone, elegant-of-character cocktail?
No long pad is required for this particular ingredient list, for it is traditionally comprised of three things: Campari, gin, and vermouth, as well as an orange twist.
The Italian libation has grandly stood the test of time and changing tastes, partly due to its sophisticated simplicity. And, come June each year, in taverns and eateries around the U.S., the Negroni plays a larger role, beyond its role of menu staple, an important role that's very much about fundraising.
We speak of Negroni Week, a give-back beverage-focused fête that takes place in several venues in Southern California and beyond.
What's it about? It's as simple as the ingredients: Stop by a participating venue from June 4 through 10, 2018, order and pay for a Negroni, and know that you'll be helping the bar's chosen charity via donations made on each Negroni served.
And each Negroni, depending upon where you go, it might be a bit different, despite its trio of classic components and where exactly the venue's head mixologist wanted to go with it.
Some tempting examples in 2018?
Ocean Prime is doing an OP Negroni, with Botanist Gin, Carpano Antica Sweet Vermouth, and Campari, and the beneficiary is Inspire Artistic Minds.
Melrose Umbrella Company is shaking up a strawberry rhubarb peppercorn Negroni, with a chosen charity of Lambda Legal.
Woodley Proper is spotlighting six different Negroni choices, including a Negroni Fizz, with donations headed for the Surfrider Foundation.
And Little Dom's in Los Feliz is also supporting the Surfrider Foundation with its, wait for it, Negroni ice cream sandwich.
To find all of the participating spots, the organizations they're giving back to, and all of the creative spins on this timeless beverage, visit the main Negroni Week site now.
Copyright FREEL - NBC Local Media