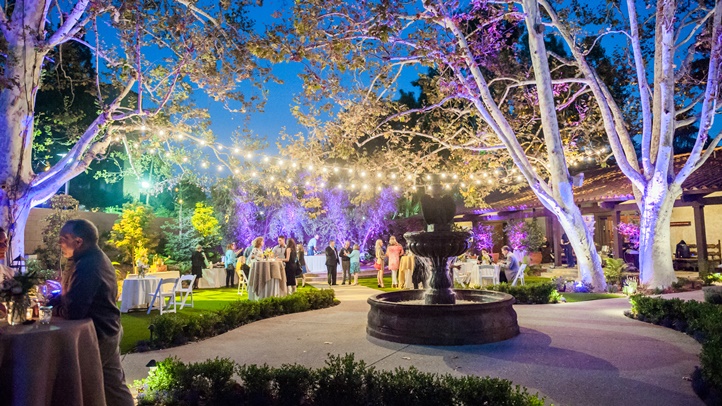 What to Know
June 27, July 18, Aug. 15
The Garland's Beverly Park in North Hollywood
$5 entry, $8 parking
Concerts have a way of showing up in surprise locations.
One minute you're running an errand or waiting in line or rolling your suitcase to your hotel room door and strummmm: Someone is playing a delightful song in your vicinity.
The Scene
What to do, where to go and what to see
If that third location tempts you — a hotel, which only ever really expresses itself through music via a couple of speakers placed around the lobby — consider making your way to North Hollywood, and The Garland, over three select summer nights.
For Songs of Summer will flower at the panace-packing property's Beverly Park, delivering the tunes, the bites, the beverages, and one we're-all-connected focus: Raising money for charity.
There'll be a nonprofit attached to each night of the series, which will take place over three 2019 Thursday nights: June 27, July 18, and Aug. 15.
Love Stoned is up first, in June, Impuse Country is the July jam, and Midnight Special is the featured August act.
The three organizations that these nights'll raise funds for, respectively? The Village Family Services, weSPARK, and North Hollywood Interfaith Pantry.
Entry is five dollars and parking? It's eight (and, yep, it's self-validated, do note).
And the delish snacks, which'll hail from the hotel's own The Front Yard? Those will be purchase-able, and an array of stylish cocktails will be, too.
It's no surprise, truly, that The Garland has become one of North Hollywood's happening music spots, despite the fact that it is, in fact, a hotel.
There's actually no "despite" about it, though, for if you've spent a few minutes in the '70s-inspired lobby, you know that The Garland has a solid vintage soundtrack spinning at all times.
Making it a prime place to bask in the Songs of Summer, and the good-feeling-a-tude of giving back to a great line-up of excellent nonprofits.
Copyright FREEL - NBC Local Media