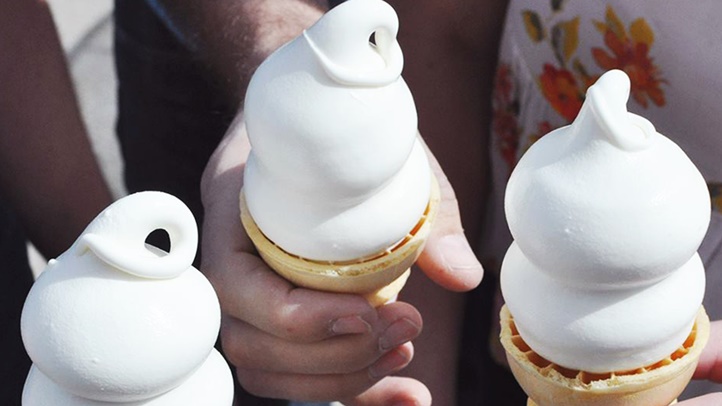 What to Know
Tuesday, March 20
Participating Dairy Queens
One small vanilla cone
When spring returns, and the vernal equinox arrives, many people crave, if not heat, then some springy signs of warmth, from the budding of wee flowers to the buzzing of tiny insects to the gentle growth of grass.
But almost everyone likes one especially chilly thing when the first day of the bloomingest season arrives, though this special thing isn't chilly to the wallet. It's a pay-nothing, totally free ice cream cone from Dairy Queen.

And those chilly-craving, wallet-watching, cone-loving people will find just that, on Tuesday, March 20, which just happens to be the day when spring kicks off in the Northern Hemisphere for 2018, and it just also happens to be Free Cone Day at participating Dairy Queens.
The Scene
What to do, where to go and what to see
Hold on. The vernal equinox and a free small vanilla DQ Cone, all happening all at once?
We do hope you've caught up on sleep since the start of Daylight Saving Time last week, for March 20 is looking mightly mondo in the stuff's-happening department.
Spring promptly arrives at 9:15 in the morning, Pacific time, on Tuesday, March 20, so whether you'll be licking a free cone at that exact moment is up to you, and, of course, whether your local participating DQ opens that early (definitely check hours and such, yeah).
The limit on cone enjoyment? You know it, we know it, it's all good: One per person. The places to go? The "non-mall" DQs, is the word, but check with your local, as mentioned, to make sure it is on board.
Suffice it to say that if you do join Free Cone Day, in all of its gratis-yummy-free-ice-cream-ness, you'll be savoring that cold treat in the very early hours of spring, which feels celebratory enough.
And surely you'll be seeking out more frostly desserts as spring melds into summer, but that first one just might be the freest.
Happy Free Cone Day, DQ devotees, and happy springtime, Southern California.
Copyright FREEL - NBC Local Media