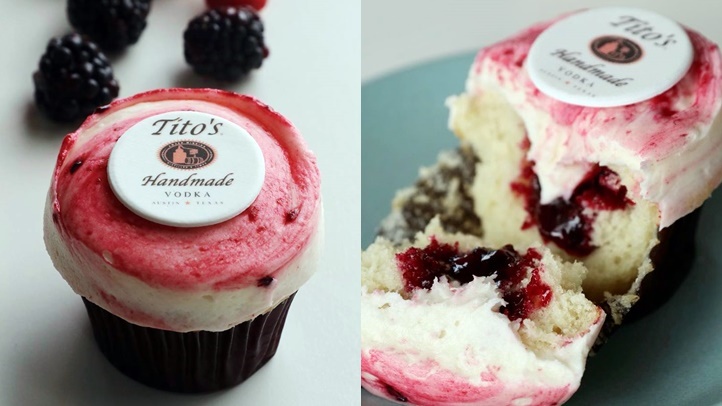 What to Know
Tito's Down Home Punch: Through July 8
Tito's American Mule: July 9-22
$4-$5.25, "depending upon location"
A glass of cabernet with a square of intense dark chocolate? A flute of bubbly paired with a cloud-light slice of yellow cake? A hot toddy and a warm winter dessert redolent of gingerbread and spice?
Lovers of sweets and spirited beverages have long paired the two, drawing from a line-up of seemingly infinite combinations of flavors, textures, and sips.
For so many confections match well with so many libations, with each beverage adding to the dessert and each bite of cake or candy enhancing the toddy or wine.
The Scene
What to do, where to go and what to see
Rarely, though, do you find both dessert and drink creatively combined in the same big-of-flavor goodie, a goodie that has grown-up appeal, through and through.
If you've been feeling like too few cupcakes have been created strictly for adults, your cupcake-based daydreams are currently being addressed at Sprinkles Cupcakes.
For the celebrated cupcakery has partnered with Tito's Handmade Vodka on not one but two limited-time treats that pay homage to pair of "classic summer cocktails."
The first is available now, Tito's Down Home Punch, an orange-cakey fantasy filled with berry pomegranate compote and "a touch of cinnamon sugar."
The icing? It's a lemon berry marble frosting made with Tito's, so, yes, this one's just for you and not the tots.
It's available at area Sprinkles locations through Sunday, July 8.
And from July 9 through July 22nd? It's Tito's American Mule, "... a fragrant ginger cake studded with crystallized ginger and topped with Tito's-infused lime frosting."
Each cupcake will run from $4 to $5.25, depending upon the shop you visit, and, you got it: You can order them ahead of time, for a special grown-up soirée.
A soirée that might have included the red wine/chocolate combo for dessert, if you hadn't found a fancy cupcake powerhouse creating grown-up delectables with one of the biggest names in spirits.
Cheers to that.
Copyright FREEL - NBC Local Media