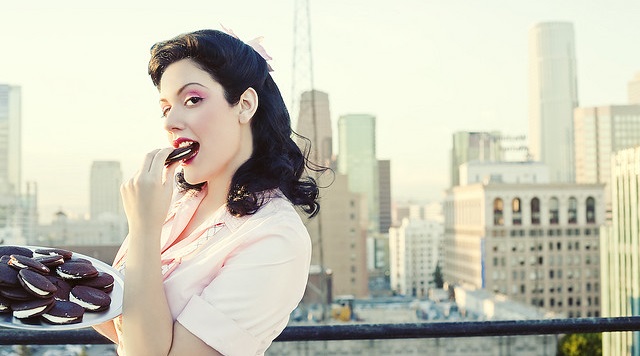 Remember a time before food trucks?
Food trucks have been a staple in Los Angeles, of course, practically since the invention of 1) food 2) trucks and 3) LA. But their much ballyhooed renaissance a few years back inspired several festivals to spring up, including the one billed as "The First, The Original..."
Yep, it's the LA Street Food Fest, and it is back upon the capacious grounds of the Rose Bowl on the final Saturday in June.
The Scene
What to do, where to go and what to see
Why did we break out the word "capacious" there? To highlight LA Street Food Fest's vasty vastness (if you've been, you know that "vasty vastness" is the only way to describe it).
A few dozen food trucks and purveyors of delicious street-eat edibles show up; this year the roster will include Currywurst, El Arca Bakery & Restaurant, and Wicked Kitchen. Cocktails, beer, wine, and driver-ready beverages such as teas and coffees will make up the liquid portion of the day.
Now, here's the fun bit: Your ticket is all-you-can-eat. Which means that once you're inside, you're eating and sipping to your snacking-heart's happy content. Now, here's the less-than-fun bit, or at least a gentle prod in your direction: You don't want to wait for Saturday, June 29 to find that this thing is sold out.
Because it will head in that direction, given that it is year numero four and people return, in droves, doing that drovey dining thing they love to do when they've hit upon a good thing.
A general ticket is fifty bucks, and you can bet there'll be other stuff swirling 'round the Bowl, like live music and cook-offs and such. Please. This is the second Saturday of summer. You're going to squander that precious day in another way when you can be at the Rose Bowl eating ceviche and churros ice cream sandwiches?
Food truck mania parties on, and we all win.
Copyright FREEL - NBC Local Media