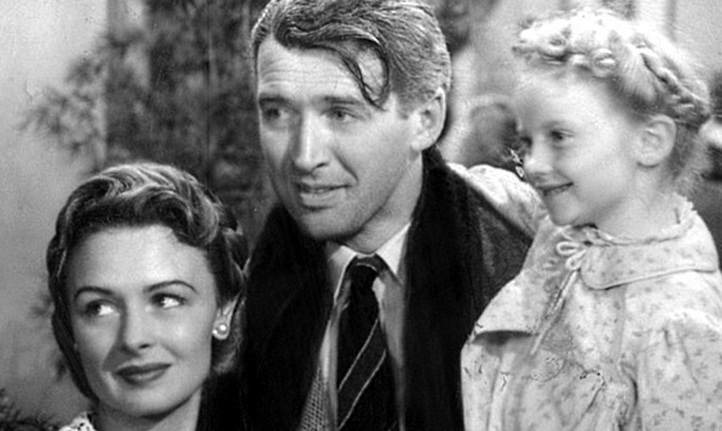 It'll be a few years before Grauman's Chinese Theatre hits a milestone -- and its centennial is 15 years away -- so we hope everyone soaked up all of those 85th anniversary deals.
Oh, you hadn't heard? The Hollywood landmark lowered the prices of several screenings to something recalling a 1927 admission fee. Hello, 25 cents!
The multi-movie celebration was a hit, with several sell-out nights, but as anniversary years come to an end so do anniversary-year celebrations. Meaning that the final flick on the Grauman's pay-only-a-quarter schedule is set to roll.
The Scene
What to do, where to go and what to see
And it is a doozy, totally big leagues, the Christmas movie among Christmas movies. It's "It's a Wonderful Life."
The date is Monday, Dec. 10. As mentioned, the price is 25¢.
Honest? Fans of Jimmy Stewart and Donna Reed paid more than that to see it in theaters back when it debuted in 1946.
There's an additional treat, too, as there often is with the Chinese Theatre: Mr. Stewart's cement hand-prints have been restored and will be on display, as will his Madame Tussauds wax figure. Also? Show with an unwrapped toy that's ten dollars or more (and get a free popcorn).
We love that this is the final film of the theater's big year. After all, the film's fabled Bedford Falls is actually Los Angeles. Well, it was actually constructed in Encino, to be exactly accurate.
Isn't that the coolest, citizens of Encino? We'd break out that factoid every few days, if we were you.
Copyright FREEL - NBC Local Media