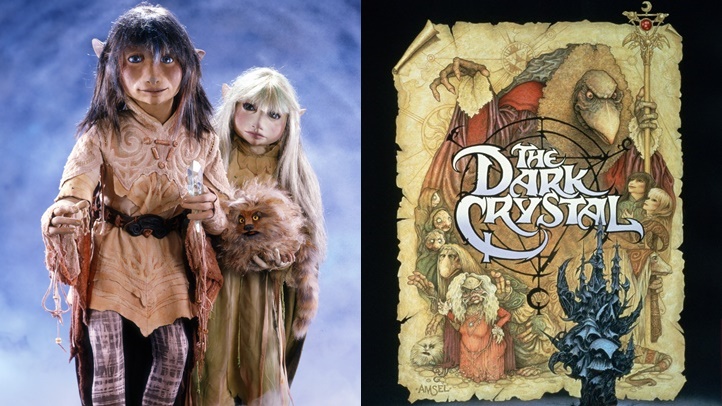 What to Know
700+ screens nationwide
Feb. 25, 28, March 3, 6
Jim Henson classic
Do you have a favorite movie from childhood, one you reference often, think about a lot, and always want to discuss with other fans, once you find out that they, too, are obsessed?
Chances are you didn't know, at the time you first saw it, that the film would become important to you. In short? You might have been way excited to be at the theater, a little over-popcorn'd, and not fully cognizent of the the major moment you were about to experience.
Perhaps this describes you seeing "The Dark Crystal" back in 1982, a work that became a milestone in many young lives, as well as those lives a little further along the grand arc of existence.
The Scene
What to do, where to go and what to see
The Jim Henson Company fantasy, with its whimsy and well-layered lore and humorous characters and scary villains, proved to be cinematic story for the ages, a flick that's held fast to the hearts of the youngsters and adults who saw in 1982, or later on video, or even later on DVD.
So to see it again on the big screen, like you did in '82, when you didn't know what you were going to watch and you were just excited to be there? It's a rare treat, and it's a treat that Fathom Events is about to deliver to fans across the country at the end of February and beginning of March 2018.
In fact, "The Dark Crystal" had been previously scheduled to screen over two dates, but two more dates were added due to high ticket demand. So find your fellow Mystic mavens and buy your tickets as soon as you can for Feb. 25, Feb. 28, March 3 or March 6.
It's playing on nearly 700 screens around the country, so bet there is a screen near you, or a theater that isn't much of a journey from the place you call home. (Journeys figure prominently into the tale, of course.)
The screenings will also include a new short featuring Lisa Henson, who will discuss the impact made by "The Dark Crystal" and how its many wonders so seamlessly weave together.
Wonders that include some deft puppetry — picture the Skeksis, if you dare, and their elegant yet eerie movements — and some profound concepts about good, evil, death, bravery, peace, gifts, friendship, the past, and the future.
Oh yes, and Fizzgig, the most famous and fiesty ball of fur in film history (the Tribbles, of course, ruled television in the "fiesty ball of fur" department).
For times, places, tickets, and how to launch your own journey to "The Dark Crystal," visit the Fathom Events site with a good and brave friend, and perhaps your small ball of companionable fur, at your side.
Copyright FREEL - NBC Local Media