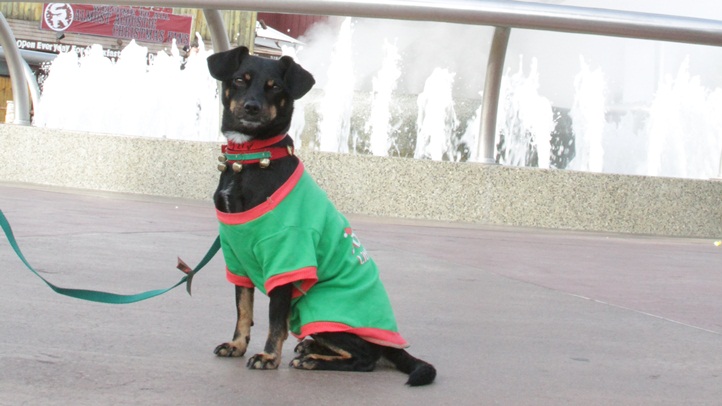 Southern California has excellent animal adoption weekends throughout the year. And while a number of them attract actors who are involved in pet causes, there's a notable event that has a major entertainment tie-in -- a tie-in that covers a book and the show and film it later inspired.
It's the Max to the Rescue adoption festival, and if the name in the title makes you think of the sweet, antler-wearing pup from "Dr. Seuss' How the Grinch Stole Christmas," you're spot on.
The Scene
What to do, where to go and what to see
Universal Studios Hollywood is the location, which makes sense, given how the theme park is home to Grinchmas every December.
And within Grinchmas? There's a real dog playing Max. The pooch is a rescue every year, chosen from adoptable dogs. And in that spirit, the pup, and the theme park, share the love and bring several other dogs in for a two-day adoption event.
The dates this year are Friday, Dec. 14 and Saturday, Dec. 15. The adoption will be held in front of the main gates to Universal Studios.
A few things to note: People who adopt get a paw print certificate to take home, along with their new charge. Oh, and if you're going into the park that day? Your doggie will be cared for while you're inside.
The Grinch's own Max appears nightly when the tree sparkles on, if you want to see the star pup in action. And if you want to see more stars, of the human sort, keep an eye on the Universal Studios site to see what celebs are stopping by to read the famous book each night.
Copyright FREEL - NBC Local Media