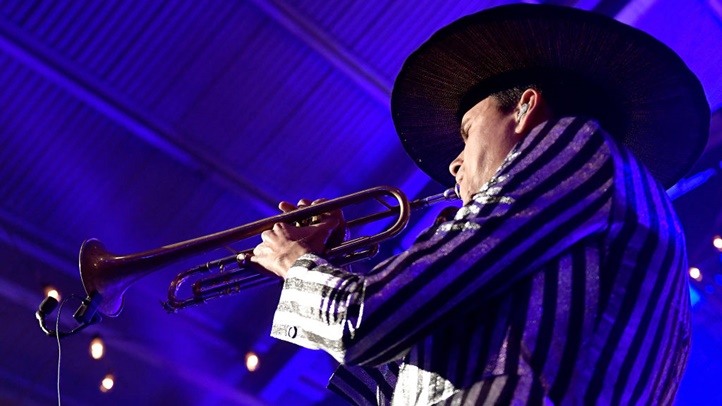 What are the go-out hallmarks of summertime?
If you immediately called out "the beach," well, no argument there, whatsoever, because the scene on the sand is happening.
If you picked "picnicking," that absolutely belongs on the roster as well. And "movies," too, have a place on the popular warm-weather must-do list.
The Scene
What to do, where to go and what to see
As for "free outdoor concerts"? They're as summer-specific as sprinklers, backyard camp-outs, and eating an entire watermelon, by yourself, over the course of one awesome afternoon. Finding 'em, though, can involve a bit of looking, though if you gaze upon The Grove, you'll locate a quartet of pay-nothing music shows that are set to rock audience members right through July.
You don't even need to consult a calendar for the Citi Presents The Grove Summer Concert Series, if you can just remember that there's a gratis, come-one-come-all concert each Wednesday in July, making July 5, 12, 19, and 26 the only dates you need.
Up first, on the 5th: Barns Courtney & Ariana and The Rose. Up last, on July 26? Asia Featuring John Payne & Journey Former Lead Singer Steve Augeri. And taking the two middle dates of the month? Spencer Ludwig with The Aces on July 12 and Gin Blossoms with Letters to Cleo on July 19.
Show times are 7:30 to 9:30 in the evening, which gives you enough time to have dinner at the Original Farmers Market next door or one of The Grove's many eateries. But these popular shows are sure to bring out the close-to-the-stage fans early on in the evening, so sauntering into the area well in advance is advised.
Copyright FREEL - NBC Local Media