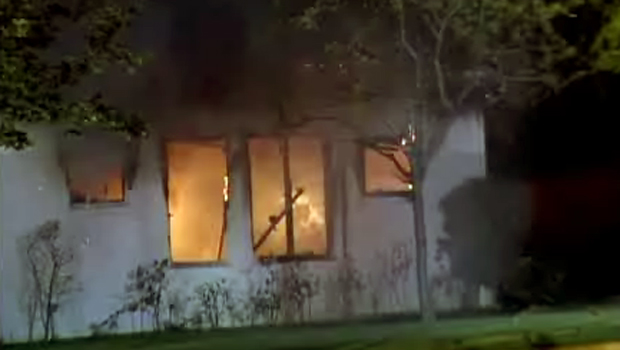 What's your St. Patrick's go-to food?
It might be soda bread, or perfectly done potatoes, cabbage in any form, or shepherd's pie, or corned beef, or a Guinness, or an Irish Coffee.
But an over-sized, rainbow-interiored, liquor-luscious cake dotted with a famous breakfast cereal is probably not in your top ten March 17 must-eats. Unless, of course, you're local slide-wielder and honcho de history Charles Phoenix. The vintage-outfitted entertainer is known for his outlandish holiday-themed recipes, and this St. Patrick's Day shall be no exception.
The Scene
What to do, where to go and what to see
Meet the Irish Whiskey-Soaked Lucky Charms Cake. It's a name that says it all, pretty much, except it doesn't mention the gold coins that festoon the treat's top.
Mr. Phoenix provided the recipe on his Facebook page, where he's shared other (in)famous seasonal treats like The Cherpumple -- that's a trio of pies folded inside a trio of cakes -- and the Astro Weenie Christmas Tree, a creation straight from space by way of the 1960s.
While the Irish Whiskey Soaked Lucky Charms Cake requires many of the typical cake-y ingredients, you'll need a 750 ml bottle of Irish Whiskey. Which means, of course, this is an edible for the over-21-ers, regardless of how many cerealriffic bits encrust the cake's frosted exterior.
The patience to add food coloring to various bowls of batter, the better to create a rainbow effect, will come in handy as well.
So, are you sticking with corned beef this year? Or thinking outside of the cereal box? Just don't forget the gold coins, which'll be available at any old-school candy store. What's a colorful, outlandish, charm-laden cake rainbow with out something golden at the end?
Copyright FREEL - NBC Local Media