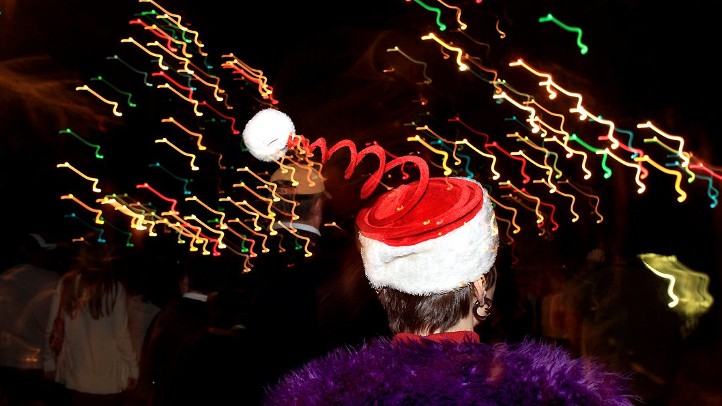 One takes pause prior to referring to the massive deodars that line Altadena's famous Christmas Tree Lane as "little." So when we call Christmas Tree Lane "the little lane that could" it is for other reasons.
A principal reason is it is a thoroughfare with a lot of pluck. Intense and destructive windstorms whipped through the area in late November and early December of 2011, taking down some branches and giving organizers a lot to chew on. Should the show go on, the annual lighting of the tall deodars, only a couple of weeks following the winds?
The answer to that was a big yes. The show did go on, the trees were lit, and it became a moment of community coming-together-ness and celebration. And the show is set to go on again, as it has for the last 92 years. The beautiful and historic sentinels that line the lane will go a-twinkle for the first time this year on Saturday, Dec. 8.
The Scene
What to do, where to go and what to see
Santa Rosa and Mariposa is the corner you want to head for. The party starts earlier in the afternoon, and the trees get glowing at 6 p.m.
If you can't make opening night, the trees will be on every night through Jan. 6. They usually twinkle on around 6 p.m. and stay on through 11 p.m. to midnight. They're free to view.
Oh, and the other reason we cited the vintage-sweet "Little Lane That Could" phrase? Christmas Tree Lane marks its 92nd year this year, meaning it is one of SoCal's finest stories of weathering the good times and the windy times, too. It's certainly one of our best living monuments, a stretch that will soon celebrate its centennial.
And props to all those volunteers who start stringing the lights in mid-October, too. A huge task, indeed.
Copyright FREEL - NBC Local Media