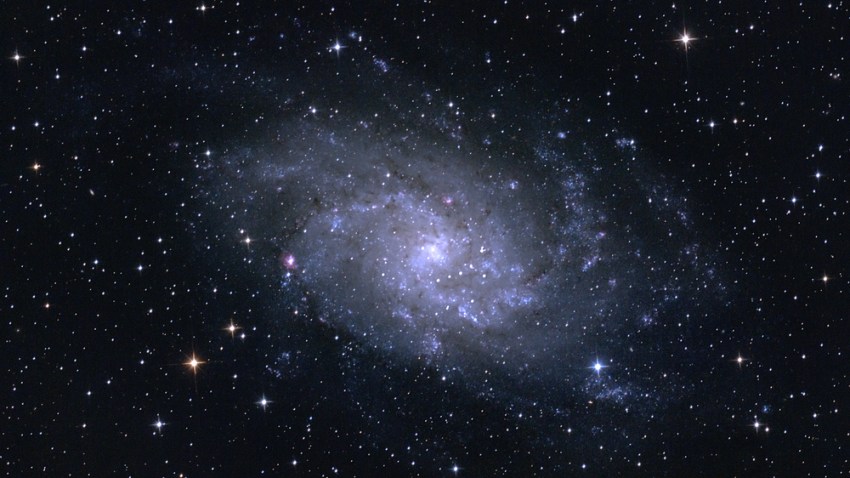 Southern California is home to the Mars Rover headquarters and the Space Shuttle Endeavour, so it makes sense that our art and entertainment offerings might take on a somewhat cosmic bent.
The movies have rocketed into space for years, but parties and art gatherings and musical happenings that love on the lab coat set are a bit rarer. Or have been, in the past. Now science, art, hobnobbing, and cocktails are a common quartet seen around town these days, and they'll certainly be in attendance at Galaxy.
Galaxy, an eight-hour art party, will unfurl over 15,000 square feet of LA Mart downtown on Saturday, Dec. 8. The spacey spectacular may not rival a real galaxy in size but it will boast installations, screenings, and experiments, all with a science-forward, avant-garde-y twist.
The Scene
What to do, where to go and what to see
Bill Nye will be in the house. Doesn't that pretty much say everything? Bowties on, party people.
Music and craft beers and fashion -- someone show up in a classic, B-movie Martian outfit, pretty please -- are all on the bill, too. And as for the art end? Fifteen artists will have a hand in creating "the ultimate cosmic playground."
That sounds good to us. We enjoy it when the cosmos comes down to earth for a day. Because, space? Very chilly. Also, helmets are generally required, for breathing and whatnot, meaning quaffing cocktails can be a challenge.
Galaxy is the creation of the mad minds behind Brokechella, the on-the-cheap answer to a certain mega desert festival. It's sure to have indie flair and downtown-meets-the-Crab-Nebula-coolness. Plus, tickets are eleven bucks, which is a lot less than actually getting to space.
Copyright FREEL - NBC Local Media