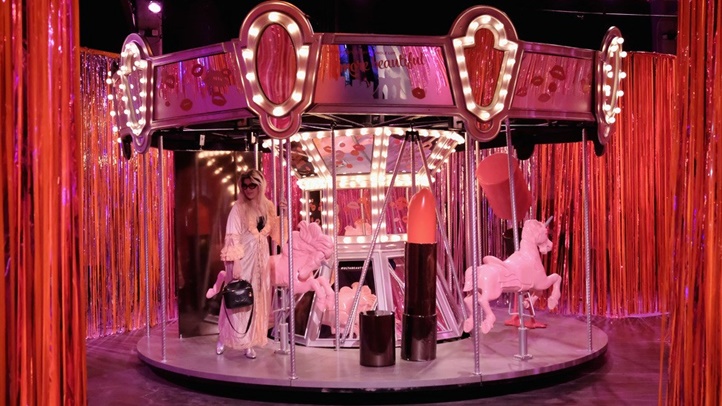 Mike Love at the Grammy Museum: If the Beach Boys have provided the soundtrack of your life, then you know about the contributions of Mr. Love, both to the iconic group and to the flow of modern music at large. Listening to a classic ditty is awesome, but so is hearing some of the stories behind how the musician helps to fashion the ballads that everyone knows (yep, this is an "in-conversation" event). The date is Monday, Dec. 4, which comes just a few weeks after the release of his new album, "Unleash the Love."
Redondo Beach Christmas Tree Lighting: You can expect a lot of shimmer out on the Pacific Ocean in the next couple of weeks, thanks to the upcoming lighted boat parades, but there's shimmer to be found on land, too, and not too far from the shore. Swing by the Civic Center for the annual tree-goes-aglow event on Tuesday, Dec. 5, and savor some hot chocolate and holiday-style sweet snacking, too. Choir singing, too, will lend much joy to the 37th annual occasion. Just be sure to be there by 5 o'clock.
Debbie Allen's 'Hot Chocolate Nutcracker': The "award-winning family spectacular" is a December treasure, a stage presentation full of panache, joy, great costumes, and beautiful dance. Opening night is Thursday, Dec. 7, but if you can't make it, the marvelous mice and fanciful characters will leap and twirl right through to Sunday, Dec. 10. The Annenberg Foundation is a partner on this fab take on the traditional ballet; see it at the Debbie Allen Dance Academy.
The Scene
What to do, where to go and what to see
LA Zoo Lights Holiday Happy Hour: The thousands of bulbs twinkling at the Griffith Park destination? Quite gorgeous, but that isn't the only to-do associated with this annual after-dark happening. There are a couple of 21-and-over LA Zoo Lights Happy Hours, and the first one of the 2017 season (there are two) raises its glass, with glee and cheer, on Thursday, Dec. 7. Sip a cocktail then stroll the pathways while basking in all of the dazzling displays. Note: The animals of the zoo will be asleep, zzzzz.
29Rooms Arrives: Wander through a host of well-designed spaces devoted to a host of big ideas, vavoom-y visuals, and zazzy fancies, the kind of fancies you might find on Refinery29. The fashion powerhouse is behind this 'grammable, pose-and-post ROW DTLA experience, which is sold out (so, yes, please have your tickets already, oh please please). Opening date is Thursday, Dec. 7, and the "Funhouse of Style, Culture, and Technology" will close on Dec. 17. Dates: Dec. 7-10 and Dec. 14-17.
Copyright FREEL - NBC Local Media