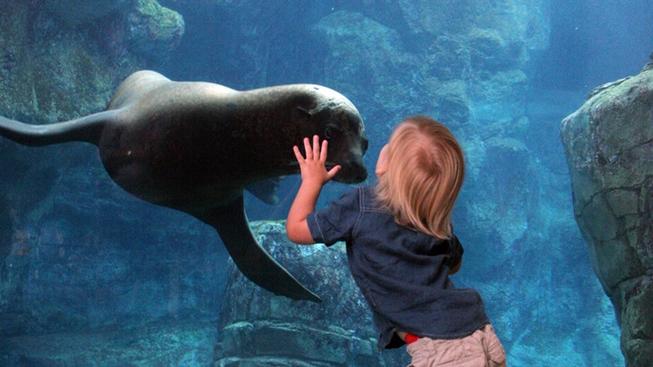 World Ocean Day: The planet we call home happens to be quite the watery one, and the pressing needs, contemporary issues, and future-forward questions that swirl through the ocean's waves are ones we must stop to consider as often as we can. June 8 gives us that opportunity to do so, and the Aquarium of the Pacific in Long Beach provides the place. The ocean "... covers 70 percent of the Earth's surface and remains 90 percent unexplored," and honoring it, via numerous aquarium activities, feels like a perfect way to spend an important day.
Negroni Week begins: Are you all about vintage cocktails? Do you love seeking out sip-worthy spins on classic drinks, the sort of elegant beverages that have weathered the decades well? Then find a local restaurant or bar participating in Negroni Week, which pours from June 4 through 10. A host of official charity partners are the beneficiaries, which is the heart, soul, and vision of the Junetime happening. As for what's in a Negroni? Campari, gin, and vermouth remains the tried-and-true trio.
Live Painting at Union Station: Planning on a swing-through of the train-laden landmark on Thursday morning, June 7? Check out some live, before-your-eyes art-making from artist Alexa Meade in the historic waiting room. The "interactive art installation" will feature "original 3D painting," and visitors are welcome to "... step into the living artwork and create their own expression of SoCal's favorite season." Summer Sessions '18 is the name of this art-forward series, by the by.
The Scene
What to do, where to go and what to see
"With Love, Marilyn": If you adore Ms. Monroe, and regularly return to "Some Like It Hot" and "The Seven-Year Itch," how are you celebrating the month of her birth? There are numerous ways to honor the memory of the superstar, but calling upon Rockwell Table & Stage on June 4 for Erin Sullivan's vibrant tribute is one wonderful way to remember. The focus? It's on "love and romance," so book your seat at the Hollywood venue now.
Poolside Cinema Series opens: Finding an unusual spot to catch a film? You definitely can around Southern California, especially come the summertime. But settling in near a pool, with a swanky line-up of eats and drinks, at a pretty Beverly Hills hotel, is unusual event by SoCal's offbeat movie venue standards. But it is all about to become a reality, beginning on Tuesday, June 5, when the warm-weather series launches at Mr. C Beverly Hills. First up on the roster? Pretty fitting for our famous town: "Almost Famous" is movie #1 for the 2018 run.
Copyright FREEL - NBC Local Media