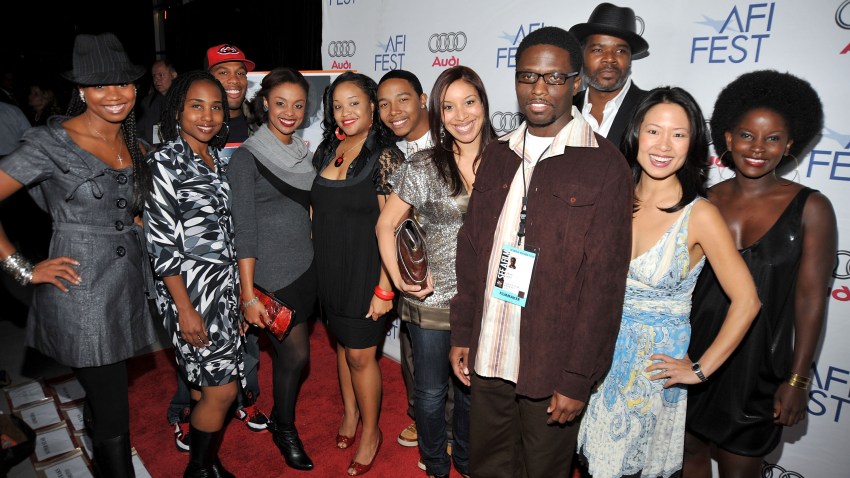 Spy a hand reaching for something in a Tim Burton film, and you can count on the object in question being mysterious and/or eerie and/or beautiful and/or extraordinary.
Think of Jack Skellington grasping a delicate snowflake in his elegantly bony fingers or Adam placing tiny homes around his model town in "Beetlejuice." And, of course, you have what qualifies as moviedom's most famous set of fingers, those shiny and sharp digits belonging to Edward Scissorhands.
The funnily frightful filmmaker's own hands now have a tale to tell, via a set of prints left at the TCL Chinese Theatre forecourt in Hollywood. In addition to the traditional handprints, Mr. Burton also stepped into a square of wet cement on Thursday, Sept. 8, giving fans the chance to one day place their own shoes inside his for a moment.
The Scene
What to do, where to go and what to see
The occasion had its touching ties to both man and place, for seven of the filmmaker's movies have premiered at the historic Tinseltown cinema. And while he is apt to visit fictional lands for his highly visual tales, let us pause to applaud 1994's "Ed Wood," a work that is lush with love for Hollywood. (Yep, Boardner's, which is just down the street from the theater, makes an atmospheric cameo.)
As with all TCL Chinese Theatre ceremonies, the director's came with a delightful stop-by courtesy of a longtime friend, which was, in Mr. Burton's case, Winona Ryder. The actor, seen currently on "Stranger Things," introduced Mr. Burton, a creative partner she's worked with on multiple whimsy-packed projects, from "Beetlejuice" to "Edward Scissorhands" to "Frankenweenie."
Next up for the director, post-handprints? "Miss Peregrine's Home for Peculiar Children" debuts on the final day of September 2016.
Copyright FREEL - NBC Local Media