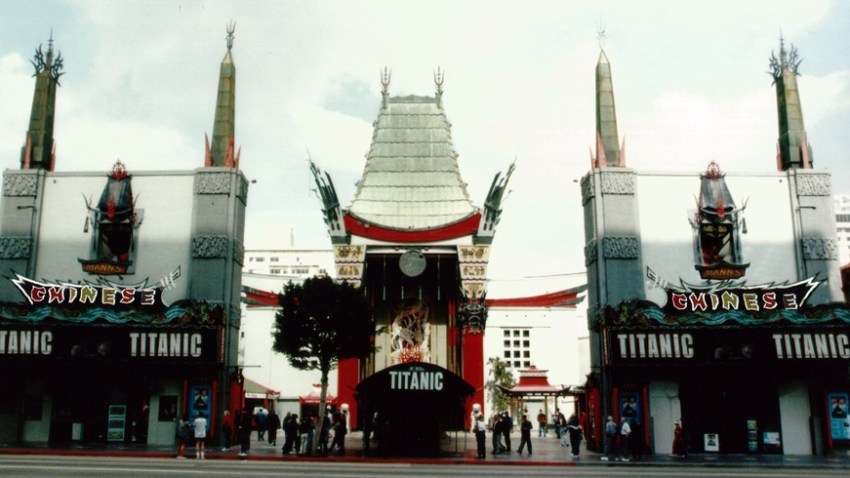 When your thoughts turn to "Titanic," the James Cameron-directed blockbuster from 1997, where do your fancies go first?
Do you picture the much-reenacted "I'm the king of the world" scene? Do you sing a few bars of "My Heart Will Go On," summoning your best Celine Dion stylings as you belt it out? Do you picture the sparkly Heart of the Ocean diamond, or Rose DeWitt Bukater's magnificently large hats, or the oft-discussed, sniffle-inducing scene involving Rose, Jack, the floating door, and the cold water of the north Atlantic?
It's a moving movie that instantly wove through the film-obsessed minds of many fans two decades ago, but "instantly" soon evolved into "for always," thanks to strong DVD sales, making "Titanic" a prominent entry in the pantheon of cinematic hits.
The Scene
What to do, where to go and what to see
But have you seen it in 3D? Many fans soon will, at the very theater complex where it premiered in late 1997.
That's right, "Titanic" is 20 this year, and to mark to occasion the TCL Chinese 6 Theatres will show the Kate Winslet- and Leonardo DiCaprio-headlining film in 3D on Tuesday, Nov. 7.
If you know your "Titanic" movie trivia, you'll know this anniversary screening is a tad early, for the film actually premiered at the famous cinema on Dec. 14, 1997, with the stars walking the red carpet outside the Hollywood Boulevard landmark.
And if you really adore movies, stay tuned: AFI FEST presented by Audi moves into the TCL Chinese Theatre IMAX and TCL Chinese Theatres 6 less than 48 hours later, on Thursday, Nov. 9.
Copyright FREEL - NBC Local Media