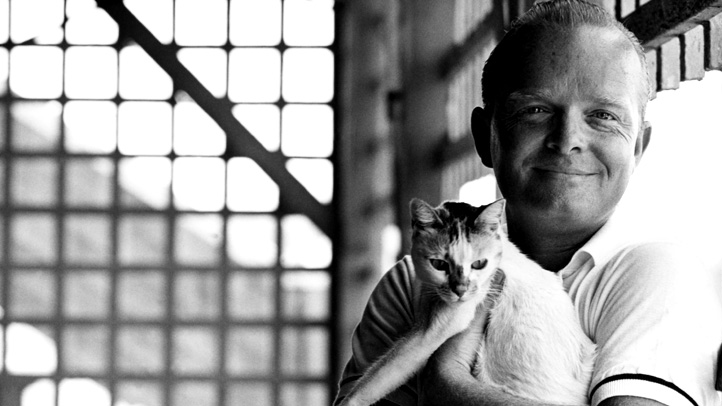 Back in the day, if you were a big-name talk show host, and you knew Truman Capote was going to be your next guest, you could be certain that viewers would gather around the water cooler the following day to lengthily discuss the segment.
For the lauded author of "In Cold Blood" and "Breakfast at Tiffany's" was an ace at bon mots and wicked witticisms, and he could make a most unforgettable appearance both on the screen and off (such as at 1966's Black and White Ball in New York City, which he hosted, with aplomb, at The Plaza Hotel).
And in memorable Capote style, he is again making headlines, this time for an upcoming auction at Julien's in Beverly Hills. It isn't his iconic fedora that's on the block, nor glittery photographs from the parties he loved; rather, the writer's memorial ashes will be auctioned, along with the Japanese carved wooden box that holds them.
The Scene
What to do, where to go and what to see
"The ashes were kept by Joanne Carson," reveals the auction house, "who was one of Capote's closest friends. She said the ashes brought her great comfort." (The house puts the estimate at $4,000 to $6,000).
Several articles belonging to Ms. Carson, who was married to iconic TV host Johnny Carson, are a part of the Icons & Idols: Hollywood auction including artworks, clothing, and her wedding ring.
Darren Julien, CEO and President of Julien's, shared that while the auction house "has sold some items associated" with the career of Mr. Capote, Julien's has never participated in an auction of the luminary's "personal belongings."
The memorial ashes, with box, is, of course, far from a usual item to see at a traditional auction. Mr. Julien revealed to NBC LA that "Truman loved the element of shock and to create publicity by doing things that no one else had ever done. This is exactly what he would have done and wanted done."
"He lived an adventurous and exciting life when he was alive," continued Mr. Julien, "and he continues this excitement in death."
The auction, scheduled for Saturday, Sept. 24, also includes a pair of high-heeled shoes belonging to Rita Hayworth, a movie poster of "The Kid" (it once was displayed in Charlie Chaplin's office), and a Western shirt seen in "Urban Cowboy."
Copyright FREEL - NBC Local Media