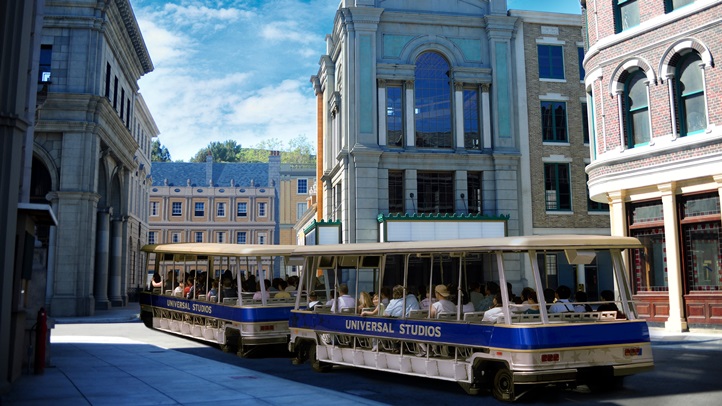 Talk to any theme park regular and the topics won't necessarily be about a beloved vintage roller coaster or a buzzed-about stage show or a fried treat on a stick. (Mmm, anything on a stick.)
Instead, they'll dig down into the nitty-gritty of doing the park, from the best way to optimize a park visit, to early entry, if it is available, to which days may or may not have the most foot traffic.
So the new EZ Rez online booking system from Universal Studios Hollywood should give plenty for park-obsessed people to chew on, much like the aforementioned fried treat on a stick. A bunch of stuff rolled out from the announcement, which was made on Tuesday, Feb. 2, including "the unique opportunity of booking date specific tickets." "Advance savings" are part of the deal with booking online, too.
The Scene
What to do, where to go and what to see
What's bound to pique the interest of hardcore parkists, though, beyond securing a specific date, is that an EZ Rez booking gives early entry to The Wizarding World of Harry Potter.
Define "early entry," you say: It's one hour before the park opens.
A glance at the online calendar also reveals Universal Studios Hollywood is moving into demand pricing, with variable pricing depending upon the day of the visit. Theme park regulars might guess that select weekdays -- hellooo, Tuesdays, sometimes, but not always -- will be a bit less than weekend days on the admission front, and they'd be correct, by about five to ten dollars, depending upon the time of year.
If being tied to a particular date isn't your bag, can you still purchase an "anytime" ticket? Yep. That's still a thing.
Of course, booking a ticket for a specific date in the future is something Universal Studios has already done, for years, via Halloween Horror Nights. But choosing a Saturday three weeks hence, for the scary experience, didn't mean you could do the same with a general theme park ticket.
So what will Harry Potter enthusiasts do with that extra morning hour, ahead of the official park opening, when Wizarding World debuts on April 7? And what did Hogwarts students chow down upon for breakfast in the Great Hall, anyway? Magical muesli and enchanted eggs?
Whatever sustenance you choose, magical or not, best eat early before making for the park and that extra hour.
Copyright FREEL - NBC Local Media