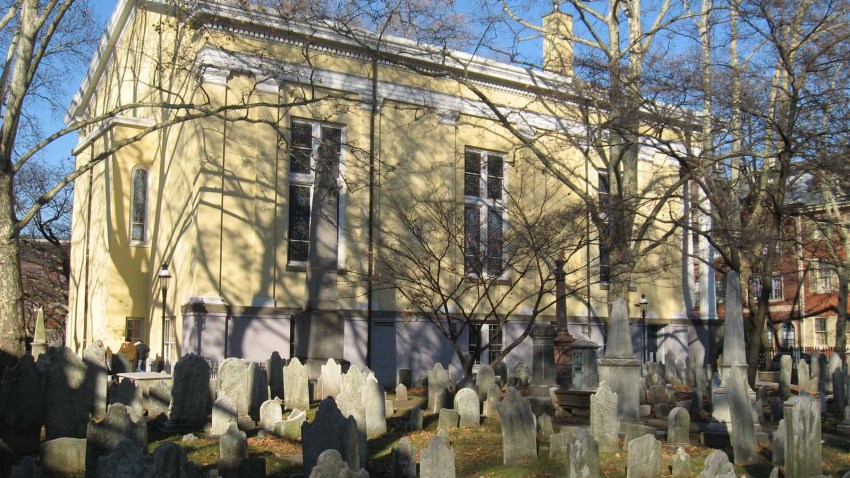 Dark Harbor Opens: If you've ever stood in a Queen Mary on a perfectly bright afternoon, you know the historic ship has, how shall we say it... atmosphere. It's said to be quite haunted, which makes this annual autumntime mazes-and-more spectacular all the more atmospheric. Will you meet Graceful Gale, a '40s-era ghost? The Captain? The Ironworker? A variety of characters await, and tales as tangly as a long-forgotten fish net. Make for the Long Beach landmark starting on Thursday, Sept. 29.
More Macabre Haps: September bidding us adieu means that a number of ongoing ghoul-filled festivities are now in high gear. Find your bravery and head for CreepLA, a "fully immersive, multi-sensory experience" or Wicked Lit, a mood-filled dramatics presentation that takes place at a cemetery in Altadena. And Los Angeles Haunted Hayride gets scary (very) starting on Saturday, Oct. 1.
The Big Draw: Southern California is a creative, go-for-your-dreams region all year long, but October is very much about putting those visions down on paper. Create illustrations, make fresh doodles, and fashion new pictures at a series of events popping up throughout the month. One of the biggest bashes? It's in Grand Park on Sunday, Oct. 2. Called "the flagship event of The Big Draw LA," Mark Your Mark in the Park will boast a caboodle of art-awesome activities.
The Scene
What to do, where to go and what to see
Boo at the LA Zoo Opens: Ever spied a hippo gnawing a pumpkin? It's one of the delights in this world. But this month-long not-too-scary spectacular has a number of delights, of the learning sort (discover the stories behind the zoo's creepy-crawly residents) to the Spooky Caves to the "Mad Science Fire and Ice Show." Weekends during October shall offer extra to-dos, so eye(ball) all before making for the Griffith Park destination.
EastSide Food Festival: Maybe you've dined at every single eatery in Silver Lake and Echo Park and Eagle Rock and you know each menu, through and through. Or maybe you need to catch up on all of the excellent spots dotting the east-y part of our city, near downtown, spots like Same Same and HomeState. Wherever you stand, Sunday, Oct. 2 is the day to revisit favorites or get acquanted with new hangouts. Mack Sennett Studios is the place, tickets are $75 there, and PATH is the beneficiary.
Copyright FREEL - NBC Local Media