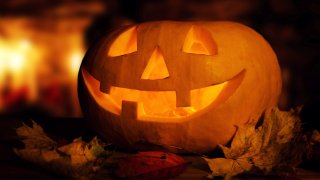 What to Know
Opens Sept. 9 at Universal Studios Hollywood
Through Oct. 31 (select nights)
Mazes will feature the Bride of Frankenstein, Michael Myers, "The Exorcist," "The Haunting of Hill House," and "The Curse of Pandora's Box"
Halloween Horror Nights: Encountering The Bride of Frankenstein, Michael Myers, Regan from "The Exorcist," the walkers of "The Walking Dead," the spectral residents of "The Haunting of Hill House," and the roaming characters from "The Ultimate Purge," all over a single night? That's happening over several spooky evenings, starting on Sept. 9, at Universal Studios Hollywood. After a year off, this major player in the monstrous maze scene is back, as is one of its central features, a trip to the backlot on the Terror Tram. The final night of the 2021 run? Why Oct. 31, of course.
Dance DTLA: Shimmy by starlight? That can happen whenever the stars are twinkling at night and you've got a shimmy in you that needs to be merrily shared with the world. But doing so in a large and lovely space, one that has been recently reimagined, at Music Center Plaza, all while celebrating a specific theme? That's the magic of this long-running series, a come-and-move event that's totally free. Also free? The dance lesson scheduled at the start of the ebullient evening. The final Dance DTLA of the season twirls on Sept. 10, and the theme? Total joy: It's Bollywood.
Hulu's "Nine Perfect Strangers" Wellness Pop-up: You adore a terrific television event but you're also seeking moments of calm, relaxation, and a chance to journey inward. The opportunity to combine those two interests at a three-day pop-up, one inspired by the new series, is coming to Westfield Century City Mall from Sept. 10 through 12th from noon to 7 o'clock each day. Aura readings, smoothies, and other activities will bloom at the hedge-bordered Tranquilium grounds, giving anyone who enters a chance to pause and ponder.
Melon Tours: Summer is fleeting, and autumn is on the wind, and soon pumpkin patches will be filling the spaces devoted to the treats of the warmer season. If you haven't yet called upon this flavorful and fun outing at Tanaka Farms, the second weekend in September will be your final chance for 2021. You'll board a wagon for an educational look around the historic Irvine farm, and getting to try lots of fresh melons? For sure, that's included in your $20 ticket, as well as your own personal melon to enjoy at home. Don't let summer go just yet: Book a spot on the popular Melon Tours now before the roll away for another day. (Final Melon Tour is on Friday, Sept. 10.)
Remembering Sept. 11: A number of places around Los Angeles and Orange County will take time to reflect upon 9/11 on Saturday, Sept. 11. If you'd like to participate in a memorial, ceremony, or fundraiser, review this list now, which includes events in Santa Clarita, Monrovia, Malibu, and several communities around the region.
Universal Studios and NBC-owned TV stations operate under the same parent company NBCUniversal.