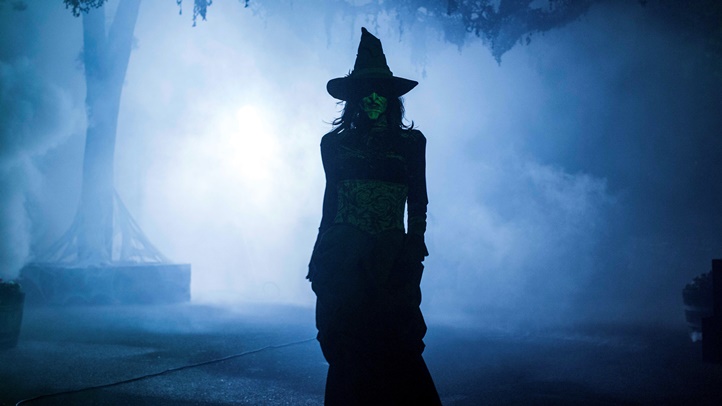 Knott's Scary Farm Opens: Many macabre experiences have flowered around our region, like determined pumpkin plants, over recent autumns, but the multi-night haunted happening in Buena Park is a true patriarch of the scare spectaculars. It's the 45th annual go-around for this ghoulish, maze-laden experience, and if you're up for the new Pumpkin Eater maze, or Trick-or-Treat: Lights Out (also a new entry), as well as a host of creepy classics, best flap like a bat and fly in the direction of a ticket. It's now eeking people out on select nights through Halloween.
LA County Fair: It's the final 2017 weekend for "the largest county fair in the nation," so round up your piglet-obsessed pals and go Pomona for one last chance to play few games on the midway, to ride the Ferris wheel, to admire the quilt and cooking competitions, and to nosh upon something that's fried and/or wrapped in bacon. The final day of the mega, everything, see-it-all party for 2017? It's soon: Sunday, Sept. 24.
Dino Fest: You won't be asked to wrassle a T. Rex, but arriving at the Natural History Museum of Los Angeles with your prehistoric-focused curiosity intact, whatever your age, is an idea as sharp as a Velociraptor's claw. Informative talks, digs, live music, and every darn dino-riffic doing you might imagine, or at least a good number of them, are on two-day line-up. Best find your "Jurassic Park" tee, don it, and stomp for the Exposition Park institution on Saturday, Sept. 23 and Sunday, Sept. 24.
The Scene
What to do, where to go and what to see
Wiggle Waggle Walk: Does your barker know Brookside Park at the Rose Bowl like the back of her tail? Perhaps you and your pooch haven't visited the Pasadena-based location together, but if you do so on Sunday, Sept. 24, as a part of this annual fundraiser, you'll help out the animals of the Pasadene Humane Society & SPCA. Your pup will score a cool bandanna, and you'll nab an official t-shirt. Also, there are two routes to choose from, one that's a three-miler and a route that's a single mile. Details? Woof, woof, which means they're thisaway.
The Great Pumpkin Weigh-off: If you and your garden-loving kin grew a 500-pounder of a pumpkin over the summer, we have a hunch you might be headed for the Irvine Park Railroad on Saturday, Sept. 23. That's the place and date of the annual mega pumpkin showdown, the competition that puts the huge gourds on the scales. Even if you didn't grow such a mondo Cinderella carriage over recent months, stopping by to admire these behemoths is still a memorable way to officially kick off autumn. Plus? The sweet Orange destination's Pumpkin Patch is now open.
Copyright FREEL - NBC Local Media