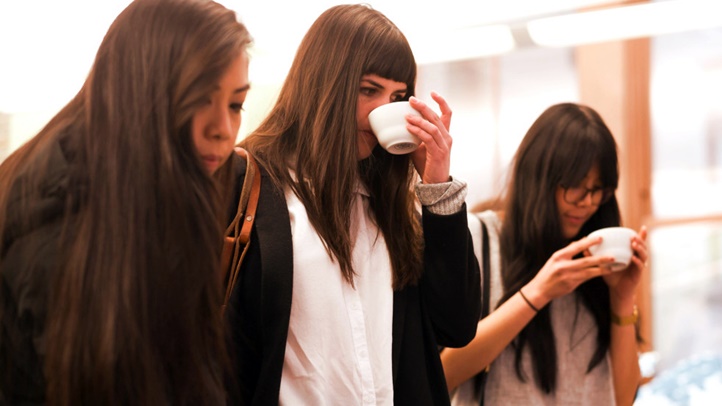 CoffeeCon: Bean there, done that? Caf a ball drinking your morning cup? The jokes, and meme fodder, are pretty endless when it comes to a steamy mug of caffeinated magic, but our obsession with coffee is fairly endless, too. To address that, there is CoffeeCon, "The Consumer Coffee Festival," a two-day happening that will boast a line-up of vendors, coffee pros, and people focused on making the finest carafes of coffee around. Panels on Home Espresso, Pour-Over Methods, and more fill the Feb. 3 and 4 roster. Don't be latte; it's at The Reef.
Lunar New Year Festivals: February is here, and we're fully into the joyful, looking-forward, feeling-the-hope, community-come-together season of Lunar New Year celebrations. The Golden Dragon Parade in Chinatown is still a couple of weekends away, but two free festivities will flower over the first weekend of the month. There's an afternoon party at MainPlace Mall in Santa Ana on Saturday, Feb. 3 and the huge outdoor five-block bash in downtown Monterey Park on Feb. 3 and 4. Enjoy, celebrate, and greet the Year of the Dog.
Otter Bowl: The showdown is on, and it involves some water, some icy treats, and the ability to dive into a pool after a football. Nope, it isn't the Super Bowl, but it is Otter Bowl, the Aquarium of the Pacific's popular, coo-ready, aww-worthy event that just happens to take place on Super Bowl Sunday. The hours are 3 to 6 p.m. on Feb. 4, your aquarium admission is all that's required, and seeing the playful superstars play with their footballs? It's pretty darn sweet, even without a splashy halftime show. Oh wait: It is actually all pretty splashy, given that the otters will be in and out of the water.
The Scene
What to do, where to go and what to see
Food in the Sunshine: A pair of happenings related to the way-popular Smorgasburg LA are just ahead over this sure-to-be-warm weekend, with a first-ever Dumpling Day popping up at Santa Anita Park on Saturday, Feb. 3 — picture many dough-tastic packets stuffed with savory delicious-a-tude — and Super Vegan Sunday heading to Smorgaburg LA's traditional time and place, ROW DTLA on Sunday (that's Sunday, Feb. 4). Well over a dozen vegan vendors'll show for the Sunday eat-around, so eye the list to get super-Sunday stoked now.
Charlie Brown Record-Setting Day: The Knott's Peanuts Celebration has opened, and while the every-weekend-through-February festivity has a bundle of fun going, there's something a bit quirky up on Sunday, Feb. 4. That's when the Buena Park theme park is going to attempt to set the record for "the most Charlie Browns in one picture." The place is the Calico Mine Stage, the time is 1 o'clock, and you should be dressed in that classic zigzaggy yellow shirt, or another Charlie-Brown-esque choice, to join the record-setting snapshot. Your Knott's admission gets you into the Peanuts picture-taking, and, of course, into the other to-dos around the coaster-big park.
Copyright FREEL - NBC Local Media