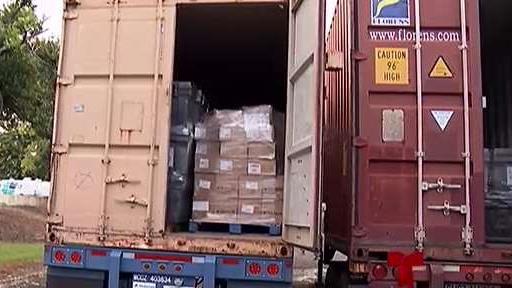 Finding a Frisbee on the beach?
It's a discovery that can feel as common, and as local, as coming across an interesting shell or bit of kelp, at least around Southern California.
After all, Wham-O, the nearly 70-year-old company behind the iconic toss-it-long disc, can claim roots in both South Pasadena and Carson.
The Scene
What to do, where to go and what to see
And while parks, fields, yards, and other open spaces are solid places to break out the catch-air toy, our beautiful beaches remain an ideal friends-and-Frisbees destination, both in popular culture and real life.
Which makes what's coming up, right ahead, even more perfect. To honor the original Frisbee's 60th birthday, Wham-O is staging a Frisbee scavenger hunt along, where else, our Frisbee-fun Southern California coast.
So what are you looking for, exactly? Easy: Keep those eyes open for 12 original Frisbees. They'll be stashed, stowed, and hidden around our beach communities.
The scavenger hunt is a four-day deal, from Thursday, March 30 to Sunday, April 2, so jump into the search any time during that span.
The best bit, besides finding a free Frisbee? There's a sweet and sunshiny aim behind this particular anniversary celebration: Wham-O wants to "...get kids and adults to unplug and get outside."
Spring is here, the original Frisbee is 60, and spending an hour on the beach, with a pal and a free disc you found during a scavenger hunt, feels like the very best thing one could do with their free time.
Copyright FREEL - NBC Local Media