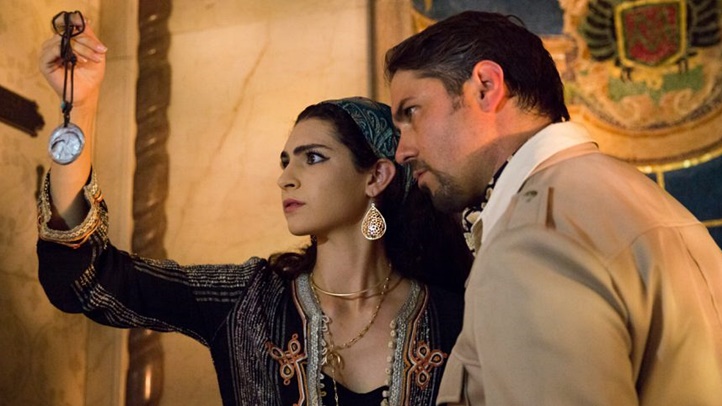 Pondering where exactly your seat will be before heading out to an evening of theater?
It's a common topic of conversation on the drive over, especially if you and your companion don't know the venue's seating layout all that well.
But there's no need to have this particular chitchat as you and your friend head out to "Wicked Lit," a seasonal presentation of short chilling, thrilling, and foothilling stories that feel just right for fall.
The Scene
What to do, where to go and what to see
The "foothilling" part comes from the unusual location. For the eighth year, the nine-year-old theatrical happening will take place at Mountain View Mausoleum and Cemetery in Altadena, one of LA's foothilliest towns.
As for wondering where exactly you'll be seated? Wonder not, for moving through the grounds as the drama takes place, as well as the mausoleum interior, after sundown, is part of the mysterious experience.
Unbound Productions is the company behind this one-of-a-kind night at the theater. It's theater that takes on some of the more velvety elements of the Halloween season, without the shrieks and yowls.
And the quartet of tales that actors will take on in 2017, both under the sky and among the trees as well as inside the mausoleum? Ambrose Bierce's "The Damned Thing," "Thoth's Labyrinth" by Jonathon Josephson, Margaret Oliphant's "The Open Door," and "Liliom," which is inspired by the writing of Ferenc Molnár.
Opening night is Friday, Sept. 29, and it will run on select nights through Nov. 11.
Find your ticket here, and don comfortable shoes, and wonder not where your seat might be: You'll be on the move, at least somewhat, during this singular autumntime event.
Copyright FREEL - NBC Local Media