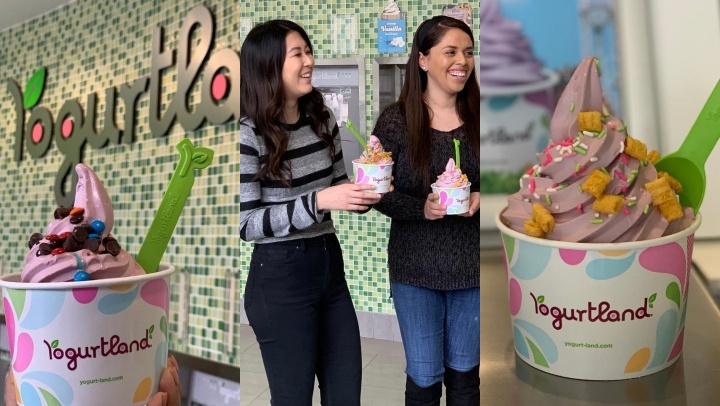 What to Know
Yogurtland stores
The flavor is based on "Mrs. Cordelia Knott's award-winning boysenberry pie"
Starting on March 18
It's sometimes said that our most powerful hankerings and deepest food-based longings arrive around the holidays, when we start to feel nostalgic for the nummiest experiences of our youth.
But we'd also suggest that spring can offer heart-tugs in the hankering department, too. (Or perhaps we mean tummy-tugs.)
We've just spent wintertime devouring heartier foods, but, come spring, our thoughts turn to the garden, to berries, and to cooler cuisine, the kind of sweets we eat when it is sweltering out.
The Scene
What to do, where to go and what to see
And, on the eve of spring eve 2019 — that would be Monday, March 18 — our hankering for a cool, berry-based treat, one that has true Golden State cred was answered.
And will continue to be so, for a limited time, at Yogurtland stores.
For the brand-new Knott's Boysenberry Frozen Pie yogurt debuted on that day, making us think that, yes, warmer days of berry-based yogurt enjoyment are definitely here.
The "one-of-a-kind frozen yogurt experience" is "inspired by Mrs. Cordelia Knott's award-winning boysenberry pie."
Another bonus to swinging by a Yogurtland to purchase a purple-y cup of this confection-fun treat? You can also snag a $30-off coupon for Knott's Berry Farm.
A place where, yes, you know it, we hardly need say it, but here it is, the annual Boyseberry Festival will open on March 29. (It lasts for about a month, wrapping on April 28.)
Will your Knott's-y nummy needs be met, then, not just in Buena Park but at that Yogurtland you just drove by?
Yes, starting now, on the eve of spring eve.
Copyright FREEL - NBC Local Media