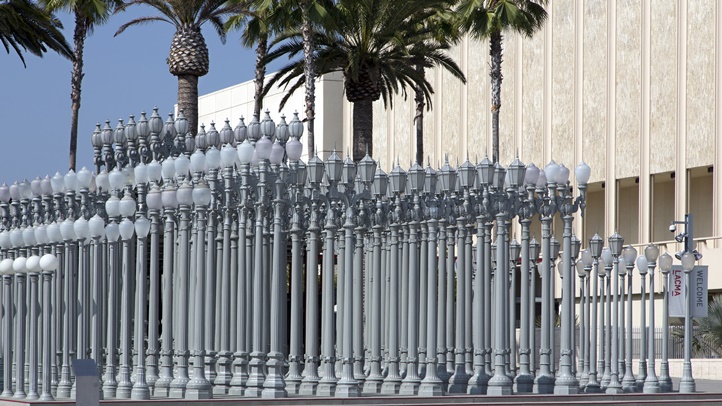 What to Know
Monday, Feb. 19
LACMA
11 a.m. opening
Presidents Day dawned clear and cold — yes, cold, at least for Southern California, and taking this warmer winter into consideration — on the Miracle Mile in Los Angeles.
But ready to warm the cockles, heat conversations, and flood various spirits and minds with sunshine? In a word, it's art. And few things are as sunshine-flooding, beyond art, as when money need not be spent.
This very pairing, a delightful, wallet-pleasing duo, is happening on the Miracle Mile on Monday, Feb. 19, 2018. It's Presidents Day, and the Los Angeles County Museum of Art will again enjoy a Target Free Holiday Monday, courtesy, yes, of the company in the event's name.
The Scene
What to do, where to go and what to see
High fives, Target.
After the high-fiving, though, you'll want to get to the Wilshire Boulevard art-plus institution, where all of the permanent galleries will be open to viewing, sans you paying money. There shall be bilingual tours, too, and playing not once but twice?
The California Feetwarmers, a perfectly named band for a perfectly chilly day. Also, let it be said, that moving it, and shaking it, and twirling a bit, can warm the aformentioned cockles, and more, when the temperature in LA is on the better-bundle-up side.
The museum opens at 11 a.m. on Feb. 19. Parking? That'll still have a fee, please note, though several bus lines stop in the area and street parking is on the ample-ish side (thought that can fill up by mid-day, yes).
Stay warm, stay art'd, stay full of music, and enjoy Presidents Day, at LACMA, for free.
Copyright FREEL - NBC Local Media